Update:Comic-Con Schedule Announced
Jul 9th, 2009 | By
Krystal
| Category:
Featured Articles
,
Movie News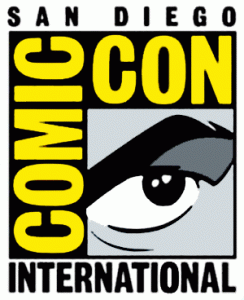 The start time for our Comi-Con panel has moved up thirty minutes from 2:15pm to 1:45pm.
It will now last from 1:45pm-2:45pm. The date (July 23) and location (Hall H) remain the same.
Thanks! Hope to see you there!
Click here to see the official programming schedule for New Moon at Comic-Con!
Thursday, July 23
"2:15-3:15 Summit Entertainment— Summit Entertainment presents a sneak peek of exclusive footage of some of its upcoming major film releases!
Astro boy—A classic superhero origin story set in a futuristic world, Astro Boy is an all-new CG-animated feature film about a young robot with incredible powers and his adventure-filled journey in search of his identity and destiny. Join Freddie Highmore and Kristen Bell as they premiere the final trailer for Astro Boy
before it's in theaters.
Sorority Row—When five sorority girls inadvertently cause the murder of one of their sisters in a prank gone wrong, they agree to keep the matter to themselves and never speak of it again, so they can get on with their lives. This proves easier said than done, when after graduation a mysterious killer goes after the five of them and anyone who knows their secret. Join the cast of Sorority Row as they debut footage from the film exclusive to Comic-Con 2009.
The Twilight Saga: New Moon—Summit Entertainment is proud to present the panel for The Twilight Saga: New Moon, the highly anticipated sequel to last year's box office smash Twilight. Surprise members of the cast will answer your questions about the second film in the series and debut never-before-seen footage from the new film."