Kristen in Vogue: Interview, BTS Video, Outtakes & that Famous Tortilla Soup
Jan 18th, 2011 | By
Stefanie
| Category:
Featured Articles
,
Movie News
,
Videos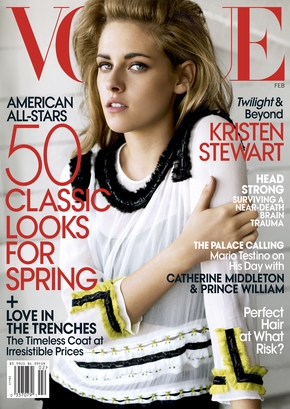 Kristen is on the cover of the February issue of Vogue and they've just posted their interview with her.  Kristen talks about her favorite films and music, how she hopes to make use of the income Twilight has afforded her (she wants to set up halfway houses), and of course, Breaking Dawn:
Installing herself in Baton Rouge for the foreseeable future was "like going back to school. . . . Twilight is a different beast." A massive production planned to the millisecond and freighted with dollar signs waiting to happen, Breaking Dawn brings several years of Stewart's life to a climax. She feels the weight of portraying Bella Swan, "a character who is embedded in so many people's psyches at this point. It's starting to enter my head a lot more than it used to because it's at the end and it's come such a long way. I just want the fans of the book to be happy." She laughs. "I don't necessarily care about anyone else."
Visit Vogue.com to read the rest of the interview.
Here's a behind the scenes interview with Kristen.  You can watch it at Vogue.com or below (NSFW, there's some harsh language):
Vogue.com has also posted a handful of outtakes.  Go here to see the rest!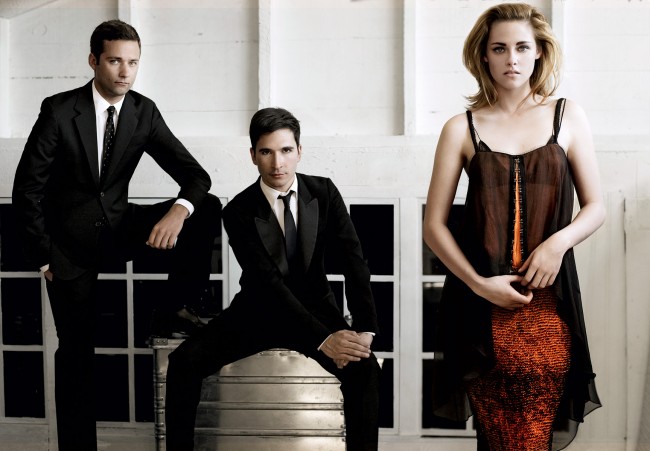 And have you heard about Kristen's tortilla soup? Apparently, it's all the rage.  Vogue posted the recipe, check it out below!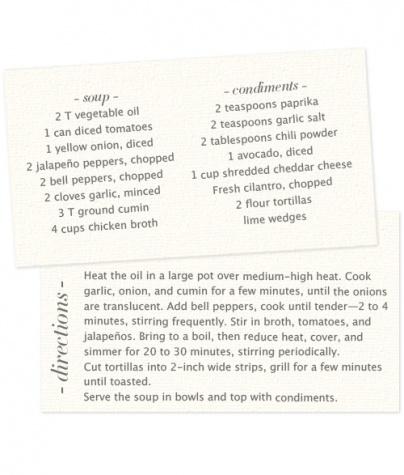 Via: @TwilightPoison