Peter Facinelli Launches New Fundraising Campaign for Alex's Lemonade Stand
Jun 14th, 2011 | By
Stefanie
| Category:
Fandom
,
Featured Articles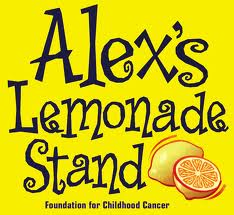 Here's the press release:
Peter Facinelli Launches #ifiwereaVampire Campaign to Raise Funds for Alex's Lemonade Stand Foundation

Fantapper Campaign Gives Fans Vampire Treatment While Supporting Childhood Cancer Charity

Irvine, Calif.— June 14, 2011—Actor Peter Facinelli, star of THE TWILIGHT SAGA and "Nurse Jackie," has launched a new effort to raise funds for Alex's Lemonade Stand Foundation for Childhood Cancer through an online experience. With the help of Fantapper, Peter has invited fans to submit photos for a special vampire treatment which they can share digitally with their friends. Once the campaign reaches two million viewers, the Southern California Foundation will make a $50,000 donation to Alex's Lemonade Stand Foundation.

A longtime supporter of Alex's Lemonade Stand Foundation (ASLF), Facinelli hopes to bring new awareness to the organization
while engaging with fans through Fantapper.

"Fans can support ALSF without spending a dime – and have some fun in the process," said Facinelli. "Fantapper gives me a
way to connect with people directly and share the things I'm passionate about – like supporting kids and families struggling with childhood cancer. And who wouldn't want to be turned into a vampire for a great cause?"

People can email their photos to peter@fantapper.com and watch for the results by downloading Peter's free Fantapper app at www.ifiwereavampire.com.

"We have been so thrilled to have the continuing support of Peter Facinelli in the battle against childhood cancer," said Liz
Scott, Alex's mom. "We are hopeful that Peter's fans – and everyone interested in supporting kids facing childhood cancer – will participate and share #ifiwereaVampire with their friends and family. We think the Fantapper campaign is a win-win opportunity to support our efforts."

The campaign is currently live and will run through Monday, June 27; full details are available at: www.fantapper.com.