Margaret Peterson Haddix
Oct 23rd, 2008 | By
Alex
| Category:
Book News
,
Fandom
,
Featured Articles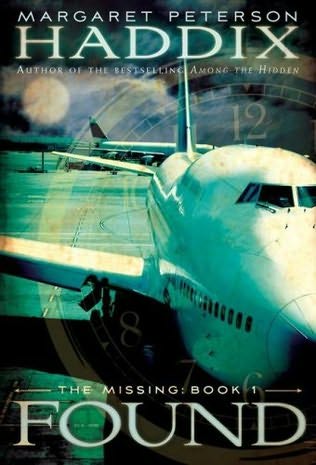 Hey guys, I was going through some more emails and alot of people suggested " Margaret Peterson Haddix" books.  So i did some research, and i started reading FOUND.  OME, I can't put it down.  This book is so good.  Go check it out CLICK HERE for her site.

By the way on her site it says
Of course, in those same ten years, I've also taken numerous vacations; read the entire Harry Potter series, the entire Twilight series, and many, many other books that I can't really justify as "research"; spent many lazy summer days at water parks, amusement parks, the local pool, etc.; and just generally goofed off a lot.  So I don't really have a good excuse for not launching a website sooner. But here it is now.
Lets hope she liked it!  Keep sending me book recommendations!  Alexmtst@gmail.com
Thanks -Aex M!!