Christian Serratos Interview
Jun 26th, 2008 | By
Kallieross
| Category:
Movie News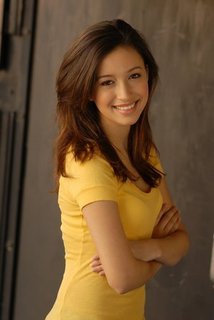 BellaandEdward.com has posted a new interview with Christian, who is playing Angela in Twilight!  Here are some of my fave Q&A…
BAE: If you weren't playing Angela, which character would you like to portray in the movie?
Christian: Jane or Emily. Jane has the fun power. She seems to truly get away with murder. Emily seems like the character with the juiciest background. It would be great fun to play that out.
BAE: How did you get the part as Angela?
Christian: I was called in for Jessica but I really couldn't see much without my glasses on and I wanted to nail the audition, so out of the need to see I threw on my glasses and I came out with the the part of Angela!
 To read the entire interview, click here!