Coupons
Click 'Coupons' for more!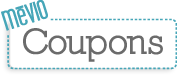 Learn more about our eMusic Coupon
14 day free trial with 35 free song
downloads. If you cancel before 14
days, you get to keep all 35 tracks for
free!
We love new music at TST, and now we have a way for you to get FREE new music!  Get 35 FREE MP3s just for trying the service in your no risk 14-day trial!  eMusic is the No. 1 site for independent music with over 3,200,000 tracks to choose from.  eMusic works with Zune, iPod or any MP3 Player.  You can burn unlimited CDs, download to an unlimited number of computers, play on any digital music player!  There are no confusing restrictions or hidden fees.  Sign up and have immediate access to over 3 million songs, preview the service and download up to 35 free songs.  You can cancel any time during the two week trial and you will not be billed.  Keep the MP3s downloaded just for trying eMusic!
Read more about our Petco coupons.
Enter the following promotion code to benefit from this great campaign!
Twilight
(10% off and free
shipping on orders of $65 or more.)
Twilight10
(10% off. No minimum.)
Kassie is taking care of her new puppy Chloe, and when we were given the opportunity to share this PETCO Coupon with you, we couldn't resist! PETCO is a leading specialty retailer of premium pet food, supplies and services.  They have more than 10,000 high-quality pet-related products.  There are also a wide assortment of PETCO brand products and online exclusive products, and they ship internationally and to the US Territories.