Breaking Dawn Bestselling!
Jul 15th, 2008 | By
Chelsea
| Category:
Book News

As we all know, Breaking Dawn doesn't come out for 17 more days and yet it is officially the bestselling book of July on Amazon.com according to AllHeadlineNews.com!!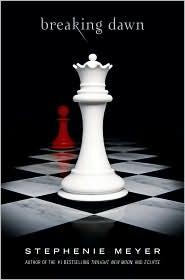 Way to go Stephenie Meyer and all the fans that are pre-ordering books!!
Let's keep her on that list and when the book is released, let's make sure she stays on top!!

Presales of Breaking Down, the newest addition to Stephanie Meyer's saga, top Amazon's "Most of the Month: Topsellers in July So Far" list. The fourth book in the Twilight tale will be released Aug. 2.