MTV talks about the Twilight trailer!
Jul 18th, 2008 | By
Chelsea
| Category:
Movie News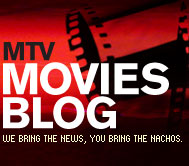 "I know some of you have unbridled affection for everything related to this movie, but until the day I actually see it, I'll be worried about whether the flick will match the story in my head. Still, this latest trailer has my hopes up. "
Sabrina Rojas Weiss (thanks for the edit Sophie! 🙂 )is excited…are you?!
Make sure you go and leave some love there and even upload a video to MTV showing them how much you LOVED the trailer!