Twilight VMA Reactions
Sep 7th, 2008 | By
Krystal
| Category:
Featured Articles
,
Movie News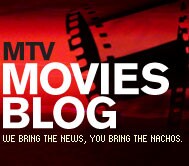 MTV wants YOUR reactions to seeing Rob, Cam, Kristen, and Taylor on Sunday's VMAs. To see details and upload your reply, click here!
Also, Geeks of Doom are a little ticked and want to know your reaction as well. They also had video of the event.
Well, did you love it, hate it…?  Let's hope they saved some extras for Twilight Tuesday.