New Moon Casting Call in Vancouver?
Jan 28th, 2009 | By
Krystal
| Category:
Featured Articles
,
Movie News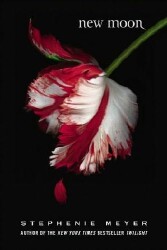 Shock TIll You Drop has a lead on a POSSIBLE New Moon open casting call! Click here for more details!
"The folks at Movieset dropped us a line this afternoon directing our attention to a Vancouver Craiglist post which appears to be an open casting call for New Moon, the werewolf and vampire-populated installment of the Twilight series directed by Chris Weitz."
MAJOR MOTION PICTURE OPEN CALL
Sunday, February 8
9AM to 12 Noon
Aikins/Cossey Casting is conducting a three city search for a Major Motion Picture. We are looking for young FIRST NATIONS/ABORIGINAL ACTORS AND ACTRESSES BETWEEN THE AGES OF 15 and 25. It will shoot in Vancouver starting mid March to the end of May. Experience is not a requirement. If you are male or female, between 15 and 25 years old, are First Nations and interested in a speaking part in a Hollywood release, please consider attending an open call in your area at the following location:
SUNDAY FEBRUARY 8, 2009
SECOND AVENUE STUDIOS
225 West 2nd AVE
Vancouver, BC
PLEASE DO NOT CONTACT LOCATION.
Open Calls will be from 9AM to 12 Noon. Potential candidates will be given script material and asked to return in the afternoon to audition. There is no cost for this Open call and at no time will you be asked to pay for the ability to audition or if you are offered a role. Just show up between 9AM and 12 Noon at the above location.
This is NOT confirmed, but it does sound like it COULD be New Moon, doesn't it?