Nightshade by Andrea Cremer
Oct 2nd, 2010 | By
Kallieross
| Category:
Book News
,
Book of the Month
,
Fandom
,
Featured Articles
,
Site News
,
Videos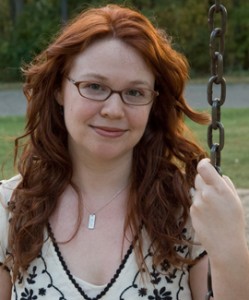 Our newest Book of the Month is NIGHTSHADE by Andrea Cremer!
NIGHTSHADE (October 19, 2010, Philomel)
While other teenage girls daydream about boys, Calla Tor imagines ripping out her enemies' throats. And she wouldn't have it any other way. Calla was born a warrior and on her eighteenth-birthday she'll become the alpha female of the next generation of Guardian wolves. But Calla's predestined path veers off course the moment she saves the life of a wayward hiker, a boy her own age. This human boy's secret will turn the young pack's world upside down and forever alter the outcome of the centuries-old Witches' War that surrounds them all. Click Here to visit the Nightshade website.
WOLFSBANE (Summer 2011, Philomel) Nightshade Book 2
Betrayal, loss, pain, fear. How many trials can love endure and still survive?
BLOODROSE (Spring 2012, Philomel, TBA) Nightshade Book 3
Is true love worth the ultimate sacrifice?
UNTITLED (Fall 2012, Philomel, TBA) Nightshade Companion Novel