Twilight Raffle Fundraiser Honors Peter Facinelli's Birthday
Nov 13th, 2010 | By
Krystal
| Category:
Fandom
,
Featured Articles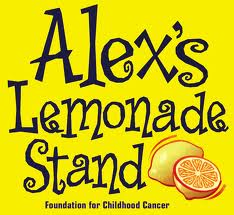 Alex's Lemonade Stand is hosting a Twilight-centric raffle fundraiser in honor of Peter Facinelli's birthday!  Here are the details on the fundraiser:
Peter's fans are honoring him and his generosity in conjunction with his November 26 birthday by raising funds for ALSF via a virtual lemonade stand and raffle. For every $2 a person contributes, they will get a raffle ticket that they can put toward a Twilight gift package of their choice. In addition, for every $10 a person contributes, the person also will get a raffle ticket to enter for a Twilight autographed item of their choice.
You have until November 28 to donate to Alex's Lemonade Stand Foundation(ALSF) in honor of Peter Facinelli's birthday and at the same time enter to win exciting Twilight prizes. There is something for whatever team you support!
http://www.alexslemonade.org/mypage/68221
We're excited to announce a few early bird specials for donors.
In addition to the Twilight raffle tickets, all who donate by Friday, November 19 will be entered to win a silver Twilight Saga bracelet that is part of the Nordstrom Twilight Saga: New Moon collection. This beautiful bracelet features four charms: a silver Twilight heart, a charm that represents the two charms Bella receives – the wolf from Jacob and the "crystal" heart from Edward, the Cullen Crest and the Quileute symbol. It comes in a New Moon jewelry bag.
Also all donors who donate $10 or more by Sunday, November 21 will receive an extra autographed item raffle ticket.
Starting next week, we will be conducting random drawings for Twilight items through the end of the campaign. Get your donation in early for more chances to win.
Reminder: When you make your donation to Alex's Lemonade Stand, you must e-mail esmeamycullen@gmail.com. ALSF's website does not give us access to your contact information. If you want to participate in the raffle, you must send an e-mail after your donate.
This fundraiser is open to everyone regardless of where you live – you do not have to be a U.S. resident to enter.
The full list of autographed prizes will be published next week. If you have already donated and contacted us via e-mail with your raffle selections, look for a reminder with the full list in your inbox.
Check out the Twilight raffle packages:
Team Cullen packages
Alice says accessorize
Team Cullen
Team Bella package
Bella's baubles
Team Edward packages
Team Edward #1
Team Edward #2
Dreams of Edward
Team Jacob packages
Team Jacob #1
Team Jacob #2
Team Wolfpack package
Team Wolfpack
Villians package
Volturi and Villains
Twifans package
Twifans