Wendell Pierce on Why He Wanted to Be in "Breaking Dawn"
Mar 31st, 2011 | By
Stefanie
| Category:
Featured Articles
,
Movie News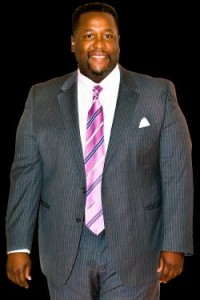 There's been some speculation as to what role Wendell Pierce has in Breaking Dawn.  Some have suggested that maybe he's playing J. Jenks, and I could definitely see him playing that character.  In an interview with New York Magazine, Wendell himself clears up the matter somewhat, and he also gives his reasoning for wanting to be a part of a Twilight film: 
You're in The Twilight Saga: Breaking Dawn later this year. What draws you to teen heartthrob vampire movies?
I never thought I'd get to the point where I'd be one of those actors who says, "I did this for my kids," but I really did. I have some teenage nieces and a nephew, and they never get to see anything I do. "Yeah, you did The Wire, and I see you in Treme"; and, "Yeah, you guys won the Peabody, that's nice and that's cool." When they found out I was in Twilight, oh my God. "Uncle Wendell's in Twilight!"

What's your role?
I am actually a human. I'm not a werewolf; I'm not a vampire. I'm a human.
Read the rest of his interview here where he talks about his work on the show Treme.  Y'all have any guesses as to what character he could be playing?  His IMDB page has him listed as being in Breaking Dawn: Part I, and if that's the case then he couldn't be J. Jenks.  But, keep in mind that IMDB is not always the most reliable source.  I guess we'll just have to wait and see who he's playing!  I do love a good mystery.

Via: NOLA.com
Photo: Foto Jacopo/Splash News