What OFFICIALLY PUZZLES you about… Countdown!
Apr 4th, 2011 | By
Kallieross
| Category:
Book News
,
Fandom
,
Featured Articles
,
Podcasts
,
Site News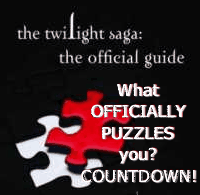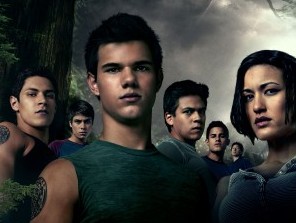 The Twilight Saga: The Official Guide hits store shelves in exactly one week, and in honor of the highly-anticipated release we have decided to hold an Official Guide countdown.  We've heard that many Twilight-related questions will be answered in the book, and we want to know what YOU want to find out from the guide!
Day 7- What has officially been puzzling you about… the Wolf Pack/Quileutes'past?
Kallie
– I guess I am really looking forward to knowing the detailed lineage of the Quileutes… I want to know who everybody's daddy is!  LOL!
Stefanie
– Hahah same here! I want to the mystery surrounding Embry(o)'s dad to be eliminated! (Sorry, everytime I see Embry's name I think "embryo".)
Krystal

– I want to know more about the relationships too, including more about Leah and Sam's past and how he imprinted on Emily.