Carolina Herrera Designed Bella's Wedding Dress + a Look at the Dress Sneak Peek from the Trailer!
Jun 16th, 2011 | By
Stefanie
| Category:
Featured Articles
,
Movie News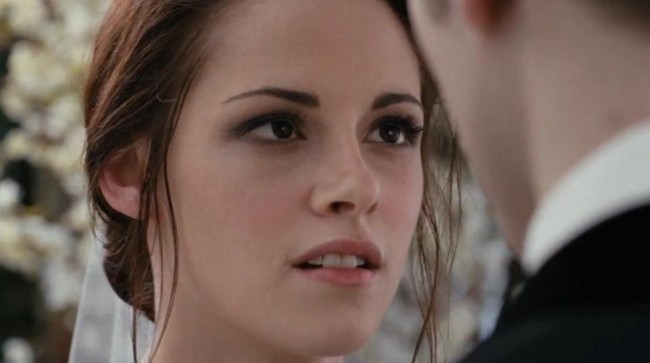 The official Twilight twitter account broke the news:
On November 18, see Bella's Carolina Herrera-designed wedding dress in#BreakingDawnPart1!
Which I guess also means that we won't be seeing the dress in the next trailer before the movie comes out. November, why do you have to be so far away?!
Here are some sneak peeks of the dress from the trailer. Notice that the dress does indeed have sleeves (which you can see replicated in the Official Guide sketch below), though they look to be made of a sheer material that ends with lace at the wrist (and you get a better look at the ring, which gives even more confirmation that it's most definitely not the same as the one in Eclipse) .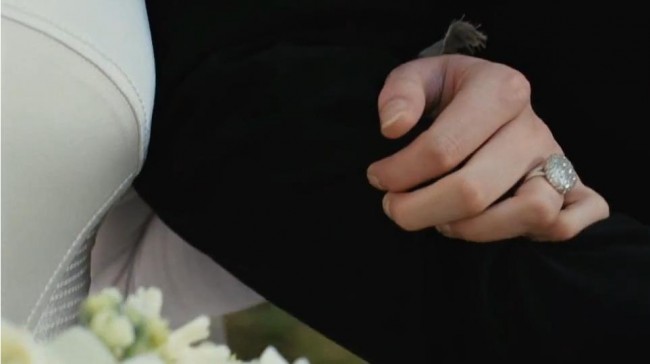 The bodice is a bit less flow-y than I anticipated. It's much more structured than what you see in the drawing found in The Twilight Saga: The Official Illustrated Guide: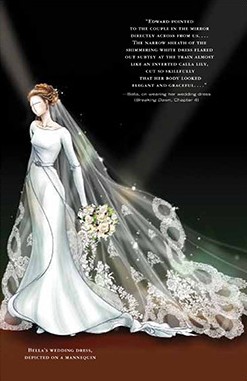 Also, Bella does have at least one braid in her hair, which was part of Stephenie's original description in chapter 3 of Breaking Dawn and can again be seen in the above drawing: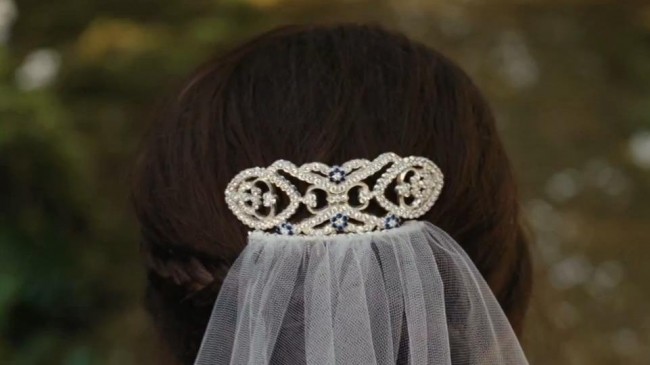 What's kind of cool to note is that Stephenie Meyer wore a Carolina Herrera creation to the New Moon premiere back in 2009!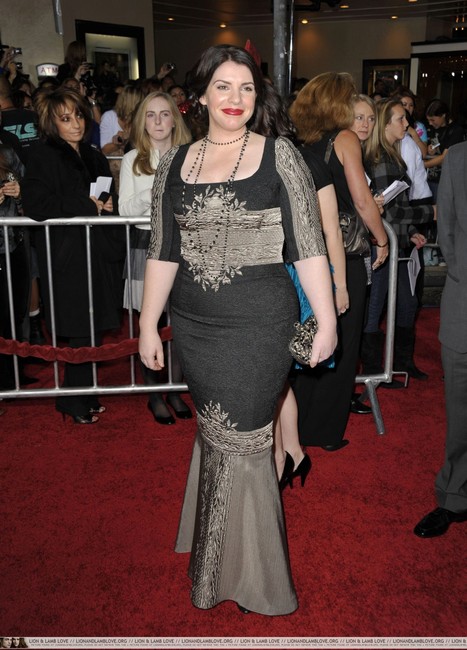 Be sure to check out our Question of the Weekend this week which asks: What dress do you think Bella will wear in Breaking Dawn?
Wedding Dress photo via: Entertainment Weekly
Stephenie Meyer photo via: Cool Spotters