"Gettin' Down in Breaking Dawn: Scenes & Songs Contest" Day 6!
Jul 8th, 2011 | By
Stefanie
| Category:
Contests
,
Fandom
,
Featured Articles
,
Music
,
Videos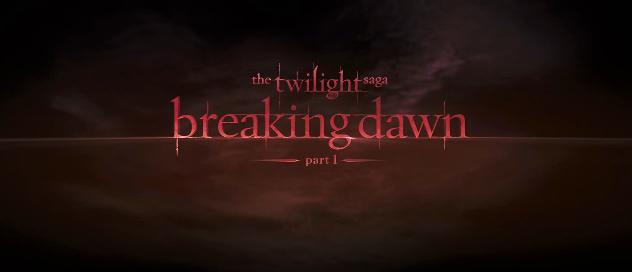 Today is the LAST day!
Everybody has songs or artists they'd love to see on the Breaking Dawn Part 1 soundtrack, and we're gonna give you the chance to share who YOU think should be on the soundtrack. Every Monday, Wednesday, and Friday for the next two weeks, we will post a scene from Breaking Dawn that we're looking forward to seeing and then give our choices for what song we think would fit that scene! And we want you to tell us your picks for those scenes as well! Oh, did I mention we're also doing a giveaway? Yep! In order to be entered, comment with your song and/or artist choice in the comment section on each post. The giveaway is international and one random commenter per day will win a Twilight t-shirt! There will be 6 winners total! Check out the picks for days one, two, three, four and five!
Today's Scene: It's a free-for-all! Did we leave out a scene from Breaking Dawn Part 1 that you're dying to see?! Let us know which one you're looking forward to, and what song you think goes with it!
Stefanie- I think this first song would work for a pre-wedding scene. Maybe a scene like the still released a few weeks back where the two of them are packing up her room. And everyone needs a little Fleet Foxes in their life. "The Shrine/An Argument" would work in a scene when one of the characters is getting all introspective & reflective. As for the last song, Kallie and I were talking about how we were surprised none of us had used a Civil Wars song yet, so I added one. And the Adele song…I think it's Leah's anthem! hahah
Kallie ~ I think a strong song like Letters From the Sky by Civil Twilight should be included on the Breaking Dawn Soundtrack. There are so many amazing rhythms throughout the song… I can think of a few ways it could be used for different scenes and/or characters in the book!

Krystal: My first choice today is City & Colour's "Waiting." I think the lyrics are perfect for Jacob's feelings, knowing the love of his life is lost to him. I also love The Perisher's "Never Bloom Again." I think that one could cover a couple of different scenes, especially the lyric "I know we'll grow, but we'll never bloom again." That could be fit for Jacob and Bella's relationship, the wolf pack's break-up, or Bella being changed and being stuck in that state forever. Finally, I've chosen "What Can I Do?" by Rufus Wainwright (on Antony & the Johnsons album). Rufus' songs are just genius and simply incredible, and I am in love with everything that he does. This song reminds me of what Edward might be feeling watching Bella suffer through the agony of her pregnancy and feeling at a loss as to what to do. Hope you like!