Smithsonian Exhibit "The Real Story of the Quileute Wolves" Opening Soon!
Jan 10th, 2012 | By
Stefanie
| Category:
Featured Articles
,
Movie News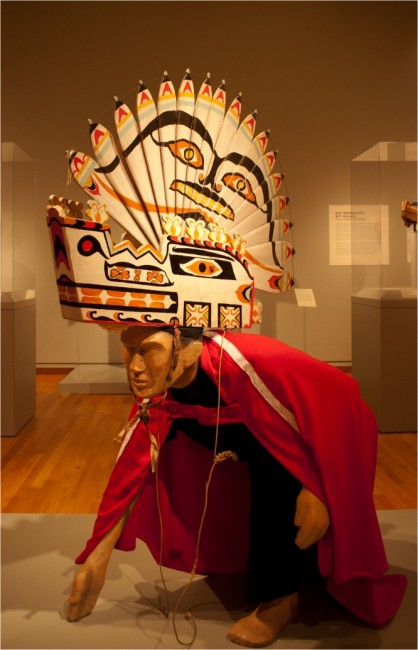 The National Museum of the American Indian, which is one of the many Smithsonian museums in DC, has a new exhibit opening on January 13 that will focus on the real histories of the Quileute people.
"Behind the Scenes: The Real Story of the Quileute Wolves" is an exhibition at the Smithsonian's National Museum of the American Indian that brings together rare works of Quileute art as a counterpoint to the supernatural storyline depicted in the popular Twilight books and movies. Opening Jan. 13, 2012, the exhibition will be on view through May 9, 2012, in the museum's second-level Sealaska Gallery.

The exhibition showcases 23 objects, including elaborate wolf headdresses, rattles, baskets and a whale-bone dance club. Historic drawings created by Quileute teens who attended the Quileute Day School at Mora, near La Push, Wash., from 1905 through 1908, depict activities, including wolf ritual dances and shamanistic performances, house posts that were part of the Potlatch Hall and a whaling scene that shows a crew of eight men coming alongside a whale in their cedar canoe.

(…)

Replicas of items used in the Twilight films include a paddle necklace worn by the character Emily portrayed by actor Tinsel Korey, a traditional Quileute hand drum that hangs in Emily's house, a shell necklace of Olivella shells that was on the wall of her house and the dream catcher that Jacob gives to Bella as a gift.
You can check out the full press release at the Smithsonian site.
Via: CBS Seattle
(Photo: Washington State Historical Society via Smithsonian)