Twilight Script Review
Aug 13th, 2008 | By
Krystal
| Category:
Movie News
,
Question of the Week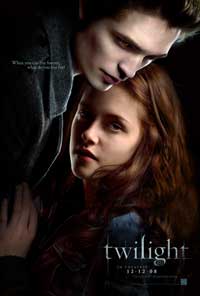 CC2K has an early review of the Twilight movie script, which is pretty cool because they give us an idea of what did or didn't make it into the screenplay.
"All of the major characters are here, but many of them are not nearly as well-developed here as they were in the book. One omission in particular is jarring: Jacob Black – a Quileute Indian boy who befriends Bella – is marginalized in the script, and a few of his key scenes are omitted."
I'm expecting many mixed feelings on that statement, LOL!