Summit Buys Breaking Dawn Film Rights
Nov 13th, 2008 | By
Krystal
| Category:
Featured Articles
,
Movie News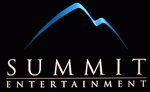 The Hollywood Reporter is reporting that Summit Entertainment has bought the film rights to ALL of the books, including Breaking Dawn!  Click here to read more (mild spoilers if you haven't read all 4 books!)
"With Summit Entertainment preparing to release its big bet "Twilight," the studio is moving potential future installments in the franchise into the development pipeline.
The company has acquired rights to the next three novels in Stephenie Meyer's blockbuster vampire series and has hired "Twilight" scribe Melissa Rosenberg to pen scripts based on "New Moon" and "Eclipse," the second and third books, respectively."
This, added to what Rob said in an interview yesterday, is great news!