HUNGER GAMES NEWS!!!!!!
Mar 12th, 2009 | By
Alex
| Category:
Book News
,
Fandom
,
Featured Articles
,
Movie News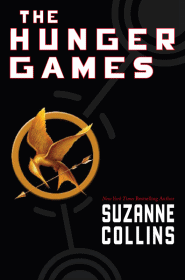 I received an email from Scholastic, the publishers of The Hunger Games, and this is what they had to say! As previously reported The Hunger Games will not come out on September 8th but a week earlier on September 1st! YA!
The latest news about The Hunger Games by Suzanne
Collins–including information about a new writing contest launching
March 16th, new publication date for the sequel Catching Fire, movie
news, and more (and be sure to check out the slide show of foreign
covers)!

http://www.publishersweekly.com/article/CA6643639.html?nid=2788
How cool, you click the link, and find out more, and just a heads up there is a strong chance that the Hunger Games movie will be made!!!!!! AH! How Cool! Review comming up in late may early june :-).
Here is some excerpts from the PW link!
• As Bookshelf previously reported, Catching Fire will have a 250,000-copy first printing. And fans (and booksellers) should take note: the book's on-sale date has been bumped up a week. Originally scheduled for September 8, Catching Fire will now be released on September 1. Scholastic moved the pub date in response to retailers' requests for the book to be out in time for the Labor Day weekend. "Hallelujah—that makes a huge difference," says Carol Chittenden, owner of Eight Cousins in Falmouth, Mass., who says she had begged her sales reps "on bended knee" for an earlier pub date.
Here is the Hunger Games writting Contest! And best of all the winner and top 100! will win an ARC (Advance Review Copy) of Cathching fire! But best of all the winner gets to talk with Collins in New York!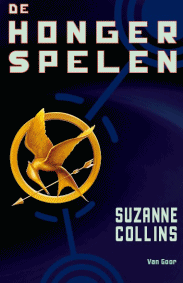 The British, Dutch, Swedish and Turkish editions of The Hunger Games.
• Scholastic is also launching a writing contest to promote Catching Fire. From March 16 to May 15, readers ages 12 to 17 can submit an essay describing how they would survive the fight-to-the-death games chronicled in The Hunger Games. The winner will receive a lunch with Collins and her editors at Scholastic in New York City; the winner and 100 runners-up will also get an ARC of Catching Fire and a mockingjay pin (the bird featured on the books' covers). Details and official rules are available at Scholastic's Hunger Games Web site.
• Meanwhile, The Hunger Games continues to gain momentum across the globe—rights have been sold into 32 territories—and in the film world, according to Collins's agent, Rosemary Stimola. Last week, Nina Jacobson's Color Force production company snagged film rights to The Hunger Games (Jacobson is also producing the film adaptation of Diary of a Wimpy Kid).
MOVIE! YES!!!!!! AH! Best DAY!