Update: Part 2 ~ A Quileute Creation Story
Sep 29th, 2009 | By
Krystal
| Category:
Featured Articles
,
Movie News
Here is some new video from Reelz Channel…
This clip features actress Tinsel Korey as she talks about the time she spent with the tribe to both learn from them and give back to the community.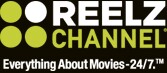 Reelz Channel has posted a clip from their Quileute Nation special.  The clip features a tribal elder relating a Quileute creation story.  Very cool!  Loved the show last night!  If you didn't get the chance to watch, be sure to check your local listings for rerun dates 🙂
Thanks Kristin!