Letters to Juliet Screening
Apr 13th, 2010 | By
Kallieross
| Category:
Fandom
,
Featured Articles
,
Movie News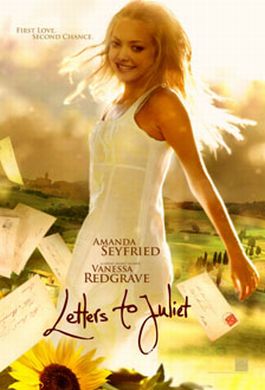 As you may know, Summit Entertainment has a movie coming out on May 14th, called LETTERS TO JULIET starring Amanda Seyfired.
Summit Entertainment is hosting advanced screenings of the film in Austin, San Francisco, Los Angeles, New York and Atlanta, and they are giving you a chance to attend! Just go to the GoFoBo screening page (http://www.gofobo.com/screenings/letters_to_juliet/gofobo/395709) and once they register, they will be on the ticket list! This doesn't guarantee you seats, but as long as you show up early enough you should be good to go.
Letters To Juliet is an enchanting story about love — of encountering new sparks and rekindling old flames.  When a young American, Sophie (Amanda Seyfried), travels to Verona, Italy — the romantic city where Romeo first met Juliet — she meets a group of volunteers who responds to letters written to Juliet seeking advice about love.  Sophie finds and responds to a letter that has been lost for 50 years, which inspires its author Claire (Vanessa Redgrave) to travel to Italy to find her her long-lost soul mate.  Together, the two women embark on an adventure that will change their lives forever — a journey filled with laughter and companionship, discoveries about themselves and the meaning of true love.