A Glimpse from Your Gals… Week #81
Jun 19th, 2010 | By
Kallieross
| Category:
Book News
,
Fandom
,
Featured Articles
,
Movie News
,
Podcasts
,
Site News
,
Stephenie Meyer Interview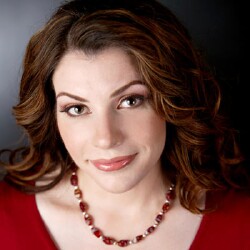 We know there was a lotta luck involved with us getting invited to interview Stephenie Meyer, and we felt privileged to take your questions and get answers!  Kassie and I (Kallie) want to send a sincere Texan "Thank Y'all!" to Stephenie Meyer, and the phenomenal women she surrounds herself with!  We also could not have done this without the other sites involved, TwilightSource.com (Matt & Elysa), TwiFans.com (Kim & Alison), LetterstoTwilight.com (Bekah &  Nikki).
We are waiting to release all the 'GOODS', but definitely have some teasers for you!  You can listen to this week's show to get some juicy bits, as well as read below to get an idea of a few of the questions WE asked!  We were able to spend 4 HOURS talking to Stephenie (Yes, I feel comfy with the first-name-basis) and have loads to dish out… just remember we will be serving them in bite-sized portions!
First Course… COOLEST MOMENT OF THE DAY!
In the final few minutes of our time with Stephenie, she graciously signed some of our books.  When I (Kallie) told Stephenie that I would have a completed set of all of her books autographed she told me that I was the FIRST PERSON IN THE WORLD to have them ALL autographed!
*Note: Matt (Twilight Source) jumped right behind me so he could be second!  LOL!
Here is a look at our trip… we will have more pics WITH Stephenie coming soon!
Now, a look at SOME of the questions WE asked…
*Spoiler ALERT*
Bree Tanner Teasers:
What is the timeline for when Victoria created Riley, Diego and Fred?
When the Volturi went to visit Victoria, did Jane see Bree and Diego in the tree watching?
What exactly happened to Diego?
What quality did Fred has have a human that allowed him to repel others as a vampire?
Did Jane have an ulterior motive for killing Bree?
Don't worry… There is a whole lot more to come…
The music on our podcast this week is Ordinary Girl by Helen Austin.