Hollywood Crush's Take on the Newest Cast Members' Roles
Oct 28th, 2010 | By
Stefanie
| Category:
Fandom
,
Featured Articles
,
Movie News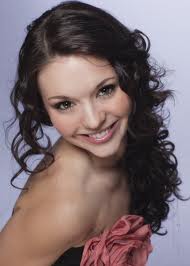 As you saw yesterday, Summit announced another handful of new actors that have joined the cast of "Breaking Dawn" but they did not reveal what characters the actors would be playing.  Hollywood Crush posted an article where they give some educated guesses as to which roles they think the newest cast members will fill:
It seems very likely that Hispanic actress Carolina Virguiez will be playing Huilen, who is (based on the information in the book) probably in her 20s or 30s and is described as a "small olive-toned female vampire with a long braid of black hair." Since Huilen is Machupe, an indigenous inhabitant of south-central Chile and southwestern Argentina, Carolina seems like a perfect match, but she also could be playing Kaure, a Brazilian employee at Isle Esme described as being "a slight female" with a face "creased with lines."

Brazilian actor Sebastiao Lemos seems the most likely choice to play Gustavo, the other Brazilian employee at Isle Esme. He is described as "a round man" whose face is also "creased with lines." We're a bit more sure about his casting than we are Carolina's.
Go here to read the rest of their speculations.  Do y'all have any theories as to who these newbies might be playing?  I definitely think some of the new cast members will be playing characters from Isle Esme or Nahuel's family.