Ring*Con with Tara
Nov 3rd, 2010 | By
Kallieross
| Category:
Fandom
,
Featured Articles
,
Site News
the fantasy convention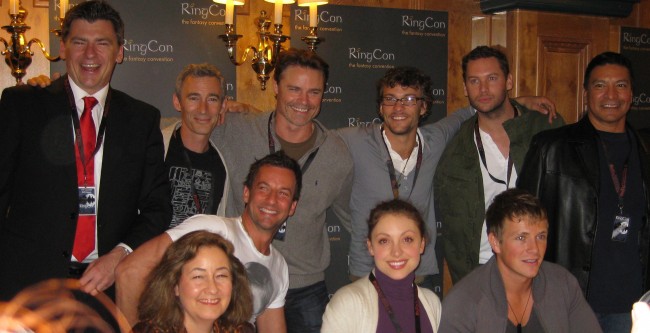 Oct 15-17/ 2010, Bonn /Germany
I have made my way to Bonn for Ring*Con for the third time last weekend and what can I say – they are getting better and better every year!
First of all, Ring*Con is a convention for all fantasy-fans, particularly "Lord of the Rings", "Harry Potter", "Legend of the Seeker", "Blood Ties" and last but not least "Twilight". The great mix and diverse interests create an unique atmosphere that at times threatens to take your breath away. The amount of effort some people put into their costumes and contributions to art  and video contests amazes me every time and I wish I had only a fragment of their talent. Different fandoms mingle during the weekend and I have heard more than one twihard fan who got infected with the philosophy behind the "Lord of the Rings" and many "Harry Potter" lovers who explored their vampiric side. There is no such thing as competition, no, everyone enjoys hanging out with the cast and unlike other conventions, the Ring*Con team has once again invited famous and skilled authors, experts and crew members who give the fans a sneak peek behind the scenes and invite them to their workshops or readings. So many smiling faces all around, it was magical!
From the Twi-verse, Ring*Con welcomed Gil Birmingham, Leah Gibson, Charlie Bewley, Julia Jones and BooBoo Stewart to the convention. Leah, Charlie and Gil represented the saga at the press conference and uni-vocally expressed their excitement to be part of the show. Leah told us that Ring*Con is her first overseas convention and also the biggest one she has ever attended. Although a little nervous at first, she later let me know that the fans made it easy for her to adapt and she was blown away but how passionate everyone was about supporting the cast. She just got done filming "A Night for dying Tigers" a few months ago where she plays opposite of Daniel Cudmore (Volturi Felix). Charlie explained how grateful he is for all the doors Twilight has opened for him in terms of new projects. Since nothing was signed yet, he couldn't give us any more detailed information but promised to keep us posted. Gil, who has attended many conventions all over the world already, gave us an insight on how differently fans react depending on in which country he happens to wake up in the morning. He also told us a little more about his music and the first voices asking him to perform at the convention spoke up.
Julia and BooBoo both couldn't make it to the press conference but still got their time to shine in the panels later during the weekend. Julia is beyond thrilled to start filming "Breaking Dawn" and hopes she can live up to the fans' expectations. She said she could relate to her role in many ways and wishes to transport that connection in her portrayal. BooBoo sure pleasantly surprised many people in the audience with his maturity and down-to-earth attitude. The young man answered several questions by aspiring actors and actresses and made very clear that when wanting to get into acting, the most important thing is to never give up and develop the ability to take being turned down as a chance to grow.
All of them expressed how much they are looking forward to filming soon and thanked the fans for their continuous support.
During the weekend, the cast were given the chance to meet the other star guests and exchange stories and anecdotes which was hysterical at times. Gil also made a special appearance at Jason Manns' concert and sang us a few of his very own songs. What a multi-talent!
As a special surprise, Leah and Gil performed the Ring*Con song 2010 on stage at the closing ceremony Sunday night and they were amazing. (Check out youtube, it's worth it!)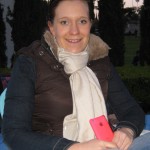 Thanks so much to TARA!  She is a new volunteer to TST, and really appreciate her reporting back about Ring*Con!