MTV's Hollywood Crush & David Slade on Why 'Eclipse' Is the Fan Favorite
Dec 6th, 2010 | By
Stefanie
| Category:
Fandom
,
Featured Articles
,
Movie News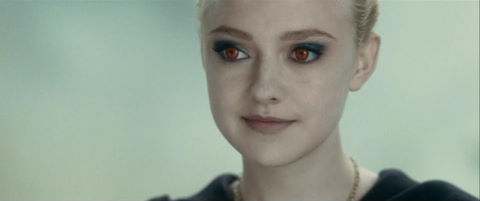 MTV's Hollywood Crush recently interviewed David Slade in anticipation of the Eclipse DVD release and they asked him why he thinks the Eclipse film is the fan favorite:
'I think it had the best story,' he said. 'And the most action.'
Slade goes on to talk about Eclipse the book and how that attributed to the fans' positive reception to the film:
'I certainly do believe we had one of the best stories,' he said. ' 'Eclipse' is the fans' favorite book, behind 'Twilight,' the first book. There's so much in terms of backstory and understanding characters. It has a very clear progression to Bella's transformation; not physically but emotionally. That's something that is important. That, along with the fact that we had so many fun backstory moments. We had a Western. We had a 16th century historical piece. We had a '30s period piece, as well as the rest of it.'
Go here to read the rest!
Eclipse was/is my least favorite in the film/book series–like it's way down there on the list (New Moon is my favorite movie/book and I'm Team Edward. Go figure. 🙂 I'm nothing if not a contradiction. haha).  Trust me, I'm well aware that I'm in the minority here. 😉  Not that I hate the movie.  Slade rocked it with the special effects and I love that he kept Javier Aguirresarobe on as the director of photography–love the shallow depth of field you get in so many of the scenes (ex: Jane's closeups on the battlefield–see screencap above).  There are alot of things I like about the movie but Eclipse was just never my favorite story (the love triangle business was too much for me) so I knew going into it that Eclipse wouldn't be my favorite movie–maybe I shot myself in the foot by having that mindset. Who knows.  But, I definitely want to hear y'all's opinions on the matter!  Was Eclipse your favorite book and your favorite movie of the series?  If so, why?