'Breaking Dawn': One of the Most Anticipated Films of 2011
Dec 31st, 2010 | By
Stefanie
| Category:
Featured Articles
,
Movie News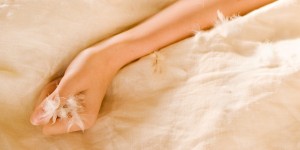 Breaking Dawn has made a couple of "Most Anticipated in 2011" lists.  Breaking Dawn tops HitFix's list of most anticipated films of 2011.  Here's what they had to say about it:
Bill Condon's arguably the best filmmaker to touch the "Twilight" franchise so far, and he's got the hardest job yet.  Can he find a way to make the craziest book in the series work onscreen? 
I definitely agree that Condon seems to have the hardest job yet.  It's a mammoth book in terms of plot, characters, special effects, etc… and we fans have a lot of expectations don't we? 😉  But, if the picture above is any indication, I think he's doing a pretty good job so far!–Wait, what am I saying?! The man knows how to work the fandom and he's only been exposed to it for a short while, keep up the good work Mr. Condon!
Dawn is number 2 on Hollywood Crush's list of "Top Films for 2011" (Robert Pattinson's Water for Elephants nabbed the number three spot on the same list) and they speculate as to where the break between Parts 1 and 2 will come:
Okay, so this one's a no-brainer. We cannot wait for the fourth installment of the "Twilight" saga—our No. 2 most anticipated film of 2011—to hit theaters November 18.Like "Harry Potter and the Deathly Hallows" before it, we suspect that the splitting point between Parts 1 and 2 will be a well-guarded secret. It's likely, however, that the first movie will end around the start of Book Three: the dividing line between Bella's human and vampire life.

We can already visualize the possibilities. Bella reaches for the cup of blood, unleashes a bloodcurdling scream and the screen goes blank! Or, Edward delivers the baby, turns to Bella, murmurs, "Renesmee" (signifying that the baby is not the boy Bella dreamed of, but a girl) and the screen goes blank! Or perhaps Bella endures the burning transformation, her heart dramatically stops beating, she opens her vampire eyes for the first time…and the screen goes blank! You get the picture.
To read the rest of their speculations and find out what other Breaking Dawn moments they're looking forward to go here.