Wyck Godfrey Talks in Detail about "Breaking Dawn"
Jan 8th, 2011 | By
Stefanie
| Category:
Featured Articles
,
Movie News
———————————SPOILER ALERT————————————–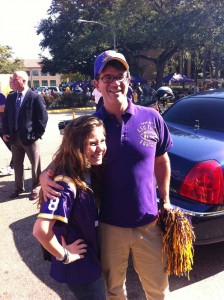 USA Today spoke with Wyck Godfrey, one of the producers of Breaking Dawn, about what fans can expect from Breaking Dawn: Parts 1 &2.  He had a lot to say!
Even the most rabid Twi-hards have been nervous about how the sometimes graphic 754-page tome would translate on screen as the mixed-marriage spawn of courtly bloodsucker Edward Cullen and beloved human Bella (played by Robert Pattinson and Kristen Stewart) leads to friction with the Volturi, who act as vampire royalty, and the werewolf-prone Quileute tribe.

 But never fear, says producer Wyck Godfrey.

 Speaking from the Baton Rouge set where both installments of Breaking Dawn are shooting simultaneously, Wyck answered some of the Twi-faithful's more pressing questions.

 Q: Where does the story split in half?

 A: "We basically want to take the audience through the emotional part of Bella's journey as she becomes a vampire. The first part will cover the wedding, the honeymoon and the birth." The film ends just before she embarks on her supernatural transformation.

 Q: The book has three segments, two of which present Bella's point of view and a middle that's devoted to the perspective of her rejected werewolf suitor, Jacob (Taylor Lautner). How is that handled?

 A: "The story will break from her and follow Jacob throughout the course of the movie as he struggles with his own dilemma. There is a sense that as Bella and the Cullens (Edward's makeshift vampire clan) deal with her pregnancy, the world is still turning outside with Jacob."
Visit USA Today to read the rest of the article where Godfrey talks about how the birth scene will be portrayed on scene, what fans can expect from the honeymoon scenes, and more!  Bear in mind, if you don't want to be spoiled by production details you might want to skip this article!
Photo credit: Scene Magazine