WINNER of Last Sacrifice Contest!
Jan 25th, 2011 | By
Kallieross
| Category:
Contests
,
Featured Articles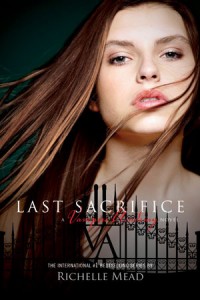 Congrats to Courtney!  You are our WINNER!  This month we are so excited to talk about the last book in the Vampire Academy series, by Richelle Mead!  To celebrate we are giving away a signed copy of Last Sacrifice (TO COURTNEY), to go along with VA being our Book of the Month!
Thanks so everyone who commented… listed to the next Book of the Month episode of our podcast, and we may read your speculations!