Take a (Train!) Ride Through "Water for Elephants" Filming Locations!
Mar 6th, 2011 | By
Stefanie
| Category:
Featured Articles
,
Movie News
,
Videos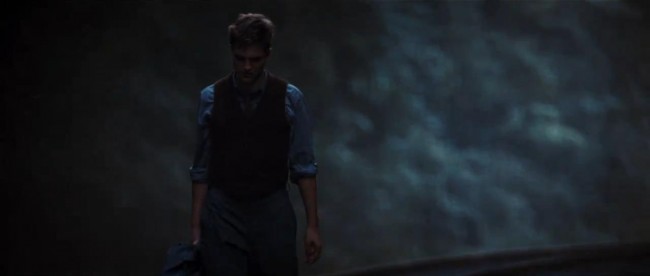 Are you big on visiting locations that were used in films?  Then here's something special you should check out.  Back in August, when the South had the great fortune to welcome Robert Pattinson and the production of Water for Elephants, I made the drive up to Chattanooga to see if I could catch a glimpse of them filming and so of course once the WFE trailers started coming out I was especially eager to see what the scenes shot in my area looked like on film!  WFE filmed scenes in Chattanooga, TN and Chickamauga, GA and there are a couple different spots in the two newest trailers that feature local Tennessee and Georgia scenery! 
WFE used one of the Tennessee Valley Railroad Museum's steam engines and some of their train cars, and as it turns out the TVRM's "Missionary Ridge Local" line and the "Chickamauga Turn" both run through the pre-Civil War Missionary Ridge Tunnel which is the same one that was used in the film!  Here's a picture of the tunnel from TVRM's site, and the picture below it is a screencap from one of the trailers!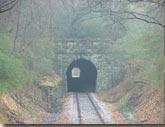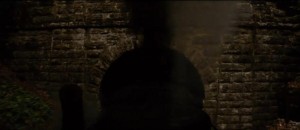 They didn't just film one little ol' tunnel.  They also filmed Rob walking up and down a set of train tracks, nearby the tunnel, that was, unfortunately for us fans hoping to see them filming, surrounded on both sides by trees. But as you can see in the screencaps from the latest domestic and international WFE trailers, this made for a beautiful shot.  So I don't mind so much that I sat around for 8 hours in 105 degree weather with no view of them filming (just saw Rob scurry back and forth from the set to his trailer ;)), because the end result is as gorgeous as I hoped it be—and that's just the trailer!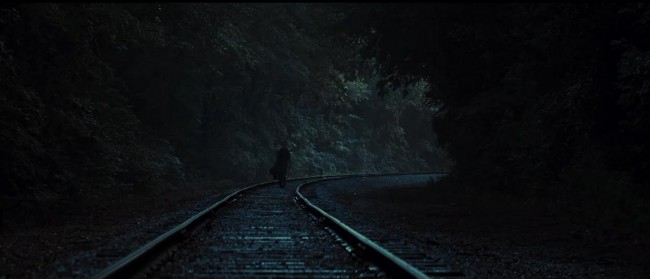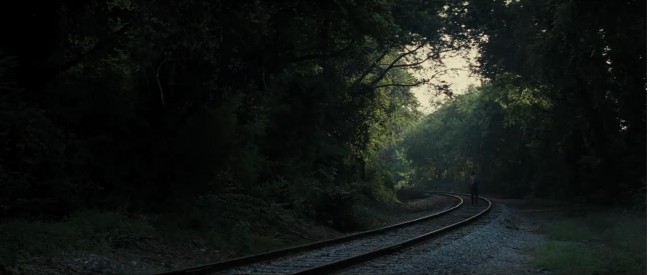 (This one's my favorite. So beautiful!)
 I said all that to say this, if you want to visit one of the locations where they shot Water for Elephants, then here's your chance!  Coolest part?  You Get. To. Ride. A. Train!  If you want to take a ride through the spots where these scenes were filmed, then head over to the Tennessee Valley Railroad Museum and hop a ride on either the "Missionary Ridge Local" or the "Chickamauga Turn"!  The "Missionary Ridge" is a 50-55 minute ride and it's only $15.  Prices for the "Chickamauga Turn" start at $33 and go up to $53 (which includes a meal served on the train) but it lasts 6 ¼ hours and you get to stop over in Chickamauga, GA which is another of the WFE filming locations—however most of what was shot in Chickamauga was done so on private property, and the house, that stood in as Jacob Jankowski's, where they filmed is literally in the middle of a valley in the middle of nowhere!  There is this scene, pictured below, from the latest international trailer though that was shot down the road from the house, and as far as I know this was just shot on the main road, not on private property.  Also, the video below is of the house and it's surrounding area.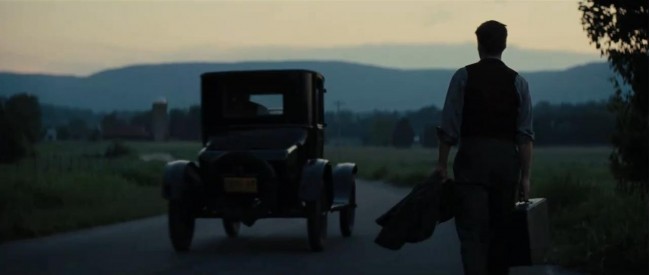 Head on over to the TVRM site to find out more about how you can take part in a little piece of movie history.  The train yard in front of the TVRM is really impressive, I've never seen so many trains in my life, and the inside of the museum is set up like a real train depot. For more info on the lines and what dates/times theydifferent lines run: "Missionary Ridge Local" go here, and on the "Chickamauga Turn" go here. And to check out a fun video of the train going through the tunnel go here.  Next time I head up that way I'm definitely taking a ride on the train!
(Pssst. And if you're interested in reading the set report I did back in August, head over to @H2OforElephants' site and check it out!)