'Breaking Dawn' Interviews News Wrap
Mar 12th, 2011 | By
Stefanie
| Category:
Featured Articles
,
Movie News
,
Videos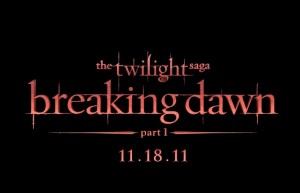 There have been a ton of new interviews to come out this week and I figured instead of clogging up Twitter and Facebook feeds by posting them all separately I'd put them all in one post. And maybe, too, I was a little behind on posting this week and am playing catch up.  Maybe. 😉  Below are new interviews with Noel Fisher, Jackson Rathbone, Guillermo Navarro, Nikki Reed, Cameron Bright and Catherine Hardwicke!
These first two interviews are new ones with Noel Fisher.  He spoke with Movieline and MovieWeb about Breaking Dawn, Bill Condon, filming in Baton Rouge and more.  Here's a portion of his interview with Movieline:
Your character, Vladimir, interacts a bit with the Renesmee character in Breaking Dawn, who's played by Mackenzie Foy —
Who is awesome, by the way. She is fantastic. She's just a beautiful little soul, and she's going to be awesome. I can't wait for everyone to get to meet her.

Was green screen or CG involved in your scenes together?
I can't tell you. My lips are sealed! I wish I could. You call me back in a year and I'll tell you all about it.
And head over to MovieWeb to read Noel's interview with them.
Here's a radio interview with Jackson Rathbone where he talks in detail about Breaking Dawn, what's in store for the fans, doing his own stunts (he did them with a broken rib!), and more!
Den of Geek got the chance to interview Guillermo Navarro, the cinematographer for Breaking Dawn, where he speaks in detail about how he approaches his projects, what goes into his choosing what he'll work on next, and plenty more.
You're in Vancouver at the moment for Twilight, is that right?

Yes, I'm doing Breaking Dawn here.

And that's the two films back-to-back? That sounds like quite a long shoot, a real test of endurance.

I know, I know. I'm barely surviving it! [laughs]
Nikki Reed spoke to Hollywood Life about what life's been like on the set of Breaking Dawn, and check out the rest of her interview to see what she has to say about all her brand new castmates!
'Filming is going really well. I'm not used to really being in these movies, I'm often a bizarre accessory to the films, but I am in these last two quite a bit. I work everyday and it's exhausting!'
Cameron Bright also spoke to Hollywood Life about the fight scene in Breaking Dawn.  He says it took them about a month and a half to film it!  Warning: This interview's a bit spoilery in regard to Breaking Dawn: Part II.
And lastly, PopSugar sent us a new interview they did with Catherine Hardwicke, check that out here.
Via: Team-Twilight, RobPattzNews