New Tinsel Korey Interview: "I think by 'Breaking Dawn' there are no teams"
Mar 28th, 2011 | By
Stefanie
| Category:
Featured Articles
,
Movie News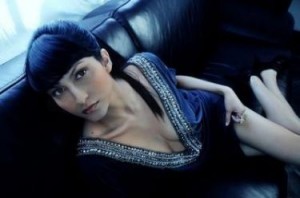 Ology interviewed Tinsel about Breaking Dawn, acting and her music.  Check out an excerpt below which includes more from that quote you see in the headline above:
So how is Breaking Dawn coming along? How was filming this time around?

It was a lot different. It was a much bigger production than the other ones were. The cast was just massive. I think they have like 60 new vampires. So the feeling of a closer production, it didn't feel that way because it was just so massive. But Bill Condon, the director, is really, really sweet. He takes his time to introduce himself to everybody, get acquainted and get a feel for the scenes and everything like that. So that was a really big delight this time.

What's it like being one of the only girls around the wolfpack?

They are like my brothers. We're really like a family. Just from the Twilight conventions and stuff like that, we get to see each other a lot more. Most of the time when you're filming a movie, it's kind of like summer camp. You finish it and you're like, "Yeah, we should keep in touch." And that never happens. But with this, where we're constantly doing promotion for the movie and seeing each other and interacting with the fans, we've had more of a chance to bond as a family. And I'm kind of like a guy's girl anyway. I get along better with guys I think than I do with girls. I don't know. They are like my brothers. They are really cool.

Is it safe to assume that you're Team Jacob?

I think by Breaking Dawn there are no teams. Bella's marrying Edward, so I think the team scenarios are gone out the window at this point.

Fair enough. I saw the photos you tweeted during the whole makeup process. Tell me about that.

It's really claustrophobic. They only have two spaces where your nostrils are so you can breathe. All of a sudden, it gets really really hot. You just have to focus on your breathing. They told me how they've had rock stars come in and completely panic because it's so claustrophobic. But once it comes off, it feels glorious.


Here, here!  I totally agree with her about there being no teams by Breaking Dawn.  And below are the pictures of Tinsel having the mold made of her face: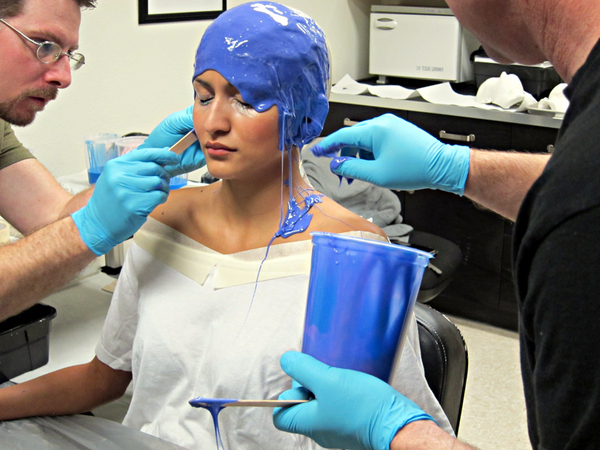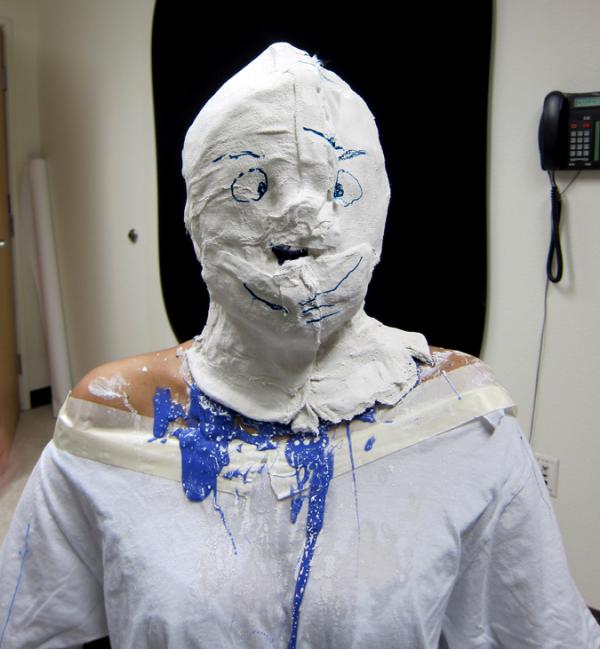 Photos: Eyebehold Photography, TinselKOnline, Tinsel Korey