Day 1:What OFFICIALLY PUZZLING you… COUNTDOWN!
Apr 11th, 2011 | By
Kallieross
| Category:
Fandom
,
Featured Articles
,
Site News
Day 1- What has officially been puzzling you about… Edward?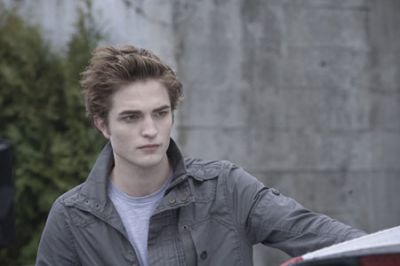 The Twilight Saga: The Official Guide hits store shelves in less than a week, and in honor of the highly-anticipated release we have decided to hold an Official Guide countdown.  We've heard that many Twilight-related questions will be answered in the book, and we want to know what YOU want to find out from the guide!
Kallie – Where to begin with Edward?!?!?  I guess I will always have questions about his past… Did he ever come close to having a girlfriend in the past?  I want to know the whole Twilight Saga from his POV, too!  I could go on and on…
Stefanie- I want to know what was going on in his head when he switched from wanting Bella to abort the baby to being accepting of the baby.  It was so sudden. It's fascinating to me all the changes he goes through in Breaking Dawn.  I want a version of Breaking Dawn a la Midnight Sun!
Krystal – I want to know if he was interested in anyone before too, including when he was a human.  And if he had any siblings or close family when he became a vampire.  I also want to know what was going through his head in most of Breaking Dawn.  He seemed so distant, and at times, absent, throughout that book.  And maybe what he was doing the entire time he was gone in New Moon.  I want to know everything!