Eternal Twilight 6 to feature Kellan Lutz, Toni Trucks & Patrick Brennan!
Apr 14th, 2011 | By
Stefanie
| Category:
Fandom
,
Featured Articles
,
Movie News
Check out the press release below:
Stars of the Twilight Saga Movies Sign Autographs in Birmingham!
Kellan Lutz, Toni Trucks and Patrick Brennan are in town from Friday 21st to Sunday 23rd October to attend Eternal
Twilight 6; the unofficial 3 day event for fans of the Twilight Saga, ran by events company Massive Events.
Eternal Twilight 6 is your chance to meet the stars of the latest Twilight Saga movie; Breaking Dawn. Get their autographs at the exclusive autograph sessions, mingle at our wine reception, listen to on stage talks and have your picture taken with the stars by a professional photographer.
But that's not all. Also in attendance is Marcus Sedgwick, author of White Crow, and Kate Harrison, author of Soul Beach.
They will be signing copies of their latest books and taking part in a Q&A. Alternatively, why not browse the Dealer's room where you will find several stalls full of Twilight merchandise? Then as the day comes to an end the event goes on: Each night you get the chance to boogie on down at one of the free themed parties.
Tickets are available at http://massiveevents.co.uk/eternaltwilight6 Get them while you still can!
EVENT DETAILS
Eternal Twilight 6: The unofficial 3 day event for fans of the Twilight Saga.
Date: Friday 21st October – Sunday 23rd October 2011
Venue: Hilton Metropole, Birmingham NEC
Website: www.massiveevents.co.uk/eternaltwilight6
ADMISSION, PHOTO SESSION AND AUTOGRAPH TICKETS:
The online shop is open for Programme
Passes. http://www.btowstore.com/epages/Store3.sf/?ObjectPath=/Shops/Store3.Shop1990
For more details of the passes, prices and what you get for your money check out the website www.massiveevents.co.uk/eternaltwilight6
All attendees get free autographs from the guests and Gold / Silver Pass holders can also take part in free photo sessions, but for those who want extras tickets for photo sessions and autographs tickets will also be available from the registration desk throughout the weekend.
GUESTS:
With more to be announced the following guests have so far been confirmed: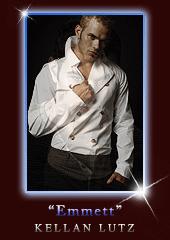 Emmett
(Kellan Lutz) – Emmett was found by Rosalie Hale after having been
attacked by a bear and left for dead in Tennessee.
He was turned by Carlisle and joined the
Cullen Coven as his adopted son, and as Rosalie's husband. He is the strongest
of the coven, and can be quite intimidating to others, but enjoys the challenge
of an arm wrestle with newborns.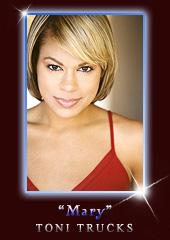 Mary (Toni Trucks) – Mary
is a vampire that was born in Nova
Scotia in 1890 and later turned in 1918. She was one
of the nomadic vampires that joined the Cullens against the Volturi. She
befriended Randall during the events, and decided to stay with Cullens
afterward.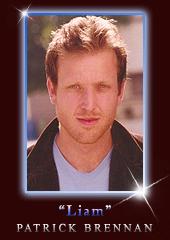 Liam (Patrick Brennan) – Liam is part of the Irish coven of vampires along with Maggie and
his mate Siobhan. He helped to protect Renesmee and the Cullens when the
Volturi travelled to Forks.
Are any of y'all planning to attend?