'Water for Elephants' Premiere Master Post
Apr 17th, 2011 | By
Stefanie
| Category:
Featured Articles
,
Movie News
,
Videos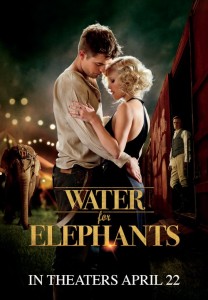 The world premiere of Water for Elephants is happening tonight in NYC but don't worry about missing out because we've got you covered!  We'll be updating this post throughout the night, so be sure to keep checking back for the latest from the red carpet!
PopSugar and MTV are both running live streams from the red carpet.  The MTV stream goes live at 5pm EST, and the PopSugar one at 5:15pm EST.
MTV Red Carpet Live Stream: MTV has since replaced their live stream video with their interview with Rob and Reese. Make sure to click on the video that plays after this first one, Rob talks about how he wrapped filming on Breaking Dawn last night and then rushed to NYC early this morning.
PopSugar Red Carpet Live Stream: (Can't get the video embed work, so click on the link to the left to watch their live stream!)
If you want red carpet photo updates  check out www.color.com/waterforelephants.  One of the producers, a few of the actors and fans, who are at the premiere, are posting pics live!  They just posted a never-before-seen clip from the movie!
Pics from WFE Color:
RPLife has a ton of great fan pics and HQ pics.  Here's a few: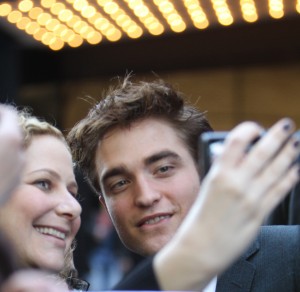 (Photos: Matt Harper/MTV News)
Access Hollywood interview (via Thinking of Rob):