Weekend Top 10: Summit Entertaining & MTV Movie Madness
Jun 10th, 2011 | By
Kallieross
| Category:
Fandom
,
Featured Articles
,
Movie News
,
Site News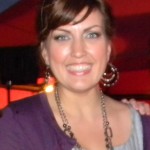 Top 10 List of Most Entertaining & Maddening Things That Happened in L.A. Last Weekend:
By Kallie Ross
Last weekend I was treated with an entertaining and maddening (in a good way) trip to Los Angeles, California.  The weekend included meeting celebrities, screening upcoming films and the MTV Movie Awards!  Here is my Top 10 List of Most Entertaining & Maddening Things That Happened…
10. Shopping… In LA… With 4 other girls!
This was a little more maddening than I'd like to remember, but it still was entertaining on occasion!
~
9. Screening '50/50′
I can't get enough Joseph Gordon-Levitt!  Throw in Anna Kendrick, Bryce Dallas Howard, and Seth Rogen and you've got yourself an entertaining, smart comedy!
~
8. Screening 'A Better Life'
Chris Weitz introduced us to this beautiful story about family… I fell in love with it! While the characters' circumstances were maddening, the film was very entertaining!
~


7. Meeting Noel Fisher at the MTV After-Party
He plays the vampire

Vladimir in Breaking Dawn

! Noel joked about saving the make-up artist time, due to his fair complexion, and the fun he had on set.  I know Noel will entertain us all in the upcoming movie!
~


6.Hanging out with 6 other Twilight Fansites ALL weekend
Twilight Lexicon, Twilighters Anonymous, Twilight Moms, Twilight Examiner, Twilight Facebook, and Twilight Source… I love these sites just like all Twilight fans!
~
5. Dinner with Charlie Bewley & Erik Odom
This was a surprise to us all!  When meeting for dinner, our friends at Summit invited Charlie (Demetri) and Erik (Peter) to join us.  The only thing maddening was trying to keep up with each of their stories at opposite ends of the table!  They were entertaining us with stories from the set of Breaking Dawn all evening!
~
4.

MTV Interview

about the Breaking Dawn Trailer
Getting to see the Breaking Dawn Tailer early Sunday morning was just one perk to doing this interview… MTV had 3 fansites (including us) break the movie trailer down, and give our honest opinion about the footage in the trailer. The trailer itself was entertaining, and the only thing maddening was the idea that now we have to wait until November to see the entire film!
~
3.

MTV Interview

about the Cullen/Swan Wedding Invitation
We all got a glimpse of the Wedding Invitation in the trailer, but I actually held it in my hands!  After taking a gander, I knew that everyone behind the making of Breaking Dawn is taking this film to the next level.  While the dates might not match up exactly, I noticed the details they matched up to the books and could not be more happy with the way it is all turning out!  Seeing the wedding invitation was entertaining, not seeing the wedding dress was (and is) maddening!
~
2. Seeing the cast of Eclipse accept the MTV Best Movie Award in person!
Some might disagree, but seeing the cast of The Twilight Saga up on stage so often during the awards show was very entertaining!
~
1. Being in the same 'room' with Rob Pattinson, Kristen Stewart, Taylor Lautner, Reese Witherspoon, Bryce Dallas Howard, Xavier Samuel, Nikki Reed, Kellan Lutz, Ryan Reynolds, Emma Watson, Tom Felton, Steven Spielberg, J.J. Abrams, Steve Carell, Emma Stone, Ryan Gosling, Jim Carrey, Chris Evans, Shia LaBeouf, Josh Duhamel, Patrick Dempsey, Blake Lively, Cameron Diaz, Jason Segel, Selena Gomez, Jason Bateman, Ashton Kutcher, Justin Timberlake, Mila Kunis, Justin Bieber… and so many more!
*A special 'Thank You' goes out to Summit Entertainment for providing this opportunity!