"Gettin' Down in Breaking Dawn: Scenes & Songs Contest" Day 4!
Jul 4th, 2011 | By
Stefanie
| Category:
Contests
,
Fandom
,
Featured Articles
,
Music
,
Videos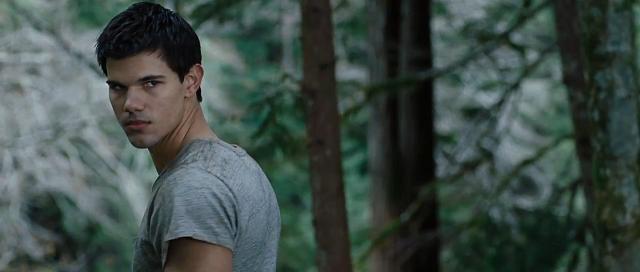 Everybody has songs or artists they'd love to see on the
Breaking Dawn Part 1
soundtrack, and we're gonna give you the chance to share who YOU think should be on the soundtrack. Every Monday, Wednesday, and Friday for the next two weeks, we will post a scene from
Breaking Dawn
that we're looking forward to seeing and then give our choices for what song we think would fit that scene! And we want you to tell us your picks for those scenes as well! Oh, did I mention we're also doing a giveaway? Yep! In order to be entered, comment with your song and/or artist choice in the comment section on each post. The giveaway is international and one random commenter per day will win a Twilight t-shirt! There will be 6 winners total! Check out the picks for days
one
,
two
and
three
!
Today's Scene: The Wolf Pack Break-Up
Stefanie- Not gonna lie, I'm excited to see some in-fighting in the wolf pack. Dramaaaaa!
Hanne Hukkelberg "Ticking Bomb"
Kallie ~ I am going to keep this simple and suggest Get Free by The Vines, Hate to Say I Told you So by The Hives, and (for something a little unique, like me) You Will Leave a Mark by A Silent Film.
Krystal: I had a really hard time with this one.  I didn't know if I wanted it to be a slow song, or a fast, angry one.  I ended up settling on "My Body Is A Cage" by one of my favorite bands, Arcade Fire.  All of the wolf pack members have an involuntary bodily response to danger and anger, so I thought it was fitting.