The Hollywood Reporter Interviews Jackson Rathbone
Jul 26th, 2011 | By
Stefanie
| Category:
Featured Articles
,
Movie News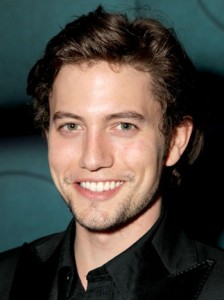 In this interview with The Hollywood Reporter, Jackson talks about 100 Monkeys, the Twilight soundtracks and more. Here's an excerpt:
The Hollywood Reporter: How is the tour going so far?
Jackson Rathbone: It's going great, it's exciting to get a chance to travel the country.  The cool thing about touring is you get to see the fans face to face. You play with the audience as opposed to just playing to them.

THR: What made you want to start your own label, Happy Jack Music?
JR: Well I've been an avid music lover since I was about 13 years old. I picked up a guitar and started my own mobile DJ'ing business. I'd DJ weddings and quinceneras. Then, I actually moved out to Los Angeles when I was 18 just for the summer to be a songwriter. A friend of mine had a record deal and that fell apart, he really got screwed over. But I got lucky and got hooked up with this amazing manager for acting, since I was also an actor. My acting career started taking off and I stayed in LA. I've always seen a lot of my good friends, just musicians, that's all they've done with their lives. They get screwed over by big and small record labels that promised fame and end up just dropping them off. I had it figured out, since I had some stuff going for me right now, I could hopefully use a lot of that momentum and help some of the bands. We've got some amazing bands actually, I've got this group called The Bleeding Horse Express and I produced their first album, Going South.
Photo: Tony Pagliaroli/Getty Images via The Hollywood Reporter