Kristen's Glamorous Photo Shoot For W Magazine + New Interview
Aug 11th, 2011 | By
Krystal
| Category:
Featured Articles
,
Movie News
Kristen Stewart took part in a glamorous new photo shoot for W magazine, gracing the cover of their September issue.  In the accompanying article, Kristen talks about her early days as a child actress, growing up, and how Twilight hit a cord for her at just the right time.  Check out the full article, along with more photos, over on their site!
Did you finally say goodbye to Bella in some meaningful way? You've been living with her for a long time.
I'd been anticipating that end-of-Bella moment. I was going, Oh, my God—I wonder how I'm going to feel. And the last scene of the shoot was at the wedding. Every single character was there on set. At the end of that day, I was kind of whacked. And so I never really had that moment then. Instead, it happened later. We needed to film one more sort of honeymoon scene and we went to the Virgin Islands. After that scene, my true final scene, I felt like I could shoot up into the night sky and every pore of my body would shoot light. I felt lighter than I've ever felt in my life.
What do you think of the new photo shoot?  What's your favorite look on Kristen?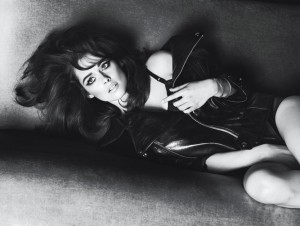 Photographs by Mert Alas & Marcus Piggott
Update: Check out the W screen test with Kristen below (which is basically the live interview for the magazine).