Twilight Lexicon Flashes Back to those Early Days of Casting
Aug 19th, 2011 | By
Stefanie
| Category:
Fandom
,
Featured Articles
,
Movie News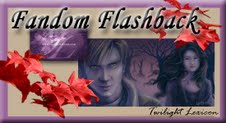 The Twilight Lexicon has a detailed article up that reminisces about what the early days were like when Twilight was first being cast. It's interesting for those who were "there" at the time because they'll get to take a trip down memory lane, but for those of us who weren't in the fandom at the time it's cool to see how different things are:
Now that filming has wrapped for the five films that will make up the complete Twilight Saga, I thought it would be interesting to take a look back at what happened in late 2007 when the saga was first cast. Speculation ran rampant with who should be cast as which character. The fandom was smaller then and totally book based, but everyone had their own opinion as to who should play their favorite characters.

For Bella Swan, fans debated over Emily Browning, Alexis Bledel, and Danielle Panabaker as front runners. Fan wanted a true brunette with a small frame and a kind of innocence to her. (Keep in mind that the casting for the film happened before Breaking Dawn was published!) When Kristen Stewart landed the role, the feeling we got at the time from the fandom was that fans weren't completely thrilled, but they were at least happy that Bella wasn't being played by a Disney-esque actress and that the film was at least being made.
What is probably the coolest thing is that they have Stephenie Meyer's original response from her now defunt Myspace page to all the casting hubbub. You can read all about it at Twilight Lexicon.