Forensic Watermarking to Be Used on Summit Entertainment's Media
Sep 20th, 2011 | By
Stefanie
| Category:
Featured Articles
,
Movie News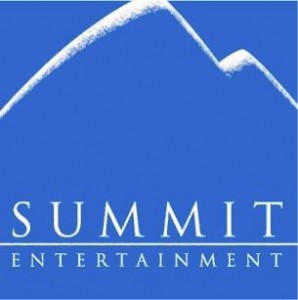 Market Watch has posted a press release that announces a partnership between Summit Entertainment and 2G Digital Post and Civolution that is an effort to better protect Summit's intellectual property in the form of the pre-release versions of their films, including The Twilight Saga: Breaking Dawn. In the wake of the recent leak and subsequent lawsuit, this makes sense, especially when considering the fact that neither versions of Breaking Dawn are out. Can you imagine if the finished CGI version of Renesmee leaked? Well, now if it does (of course, let's hope that doesn't happen) Summit will be able to trace the media content much more efficiently:
Civolution, the leading provider of technology and solutions for identifying, managing and monetizing media content, today announced that 2G Digital Post has signed a new contract to use Civolution's NexGuard – Pre-Release solution for pre-release content in the Apple ProRes format. 2G Digital Post has selected the solution in association with its production partner, Summit Entertainment.

(…)

Civolution's NexGuard – Pre-Release technology gives Summit Entertainment the ability to forensically watermark SD and HD films with a unique identifier. NexGuard – Pre-Release is specifically designed for the post-production environment, making distribution of audio and video content copies traceable and secure. The new NexGuard Apple ProRes plug-in for Final Cut Studio enables 2G Digital Post to embed a unique identifier on individual copies of a media asset. This provides protection for any copies which are circulated for preview or distribution.

"We need to make sure that our content is secure throughout its lifetime, and it's critically important in the pre-release phase, when content is at its most valuable," said Jo Dee Freck, SVP Technical Services for Home Entertainment, Summit Entertainment. "Relying on Civolution's watermarking technology to identify individual copies of a given asset enables 2G Digital Post to provide Summit Entertainment with enhanced security without impacting the viewer's experience."
You can read the full press release here, including additional information on the two companies that will be working with Summit. I think it's pretty genious to watermark digital media in this way. I've never heard of anything like this, and I, for one, am glad to know that Breaking Dawn parts 1 and 2 are going to be more secure!