Calling All Fans! We're Doing a Special Somethin' Somethin' for Mr. Bill Condon!
Dec 2nd, 2011 | By
Stefanie
| Category:
Fandom
,
Featured Articles
,
Movie News
,
Site News
,
Videos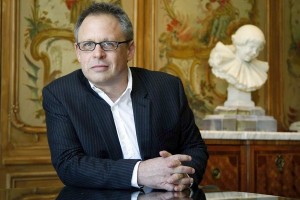 To celebrate our love of Mr. Bill Condon's wonderful work on The Twilight Saga: Breaking Dawn Part 1, we here at TST wanted to do something special. Did you watch Breaking Dawn and at the end of it have the urge to give Bill a standing ovation? (I did!) Now's your chance!
Here goes: we want YOU to send us your thank you notes for Bill in the form of a video, OR if you want to write out a thank you note we'll take that too! We're going to compile all the videos into one and will unveil it on December 12!
How to submit your thank yous:
1. Videos must be no more than 30 seconds long.
2. Upload your video to megaupload.com and email the link to us at admin@twilightseriestheories.com by December 8.
(Photo: Los Angeles Times)