Book Vs. Movie Quotes in Breaking Dawn Part 2
May 25th, 2012 | By
Stefanie
| Category:
Fandom
,
Featured Articles
,
Movie News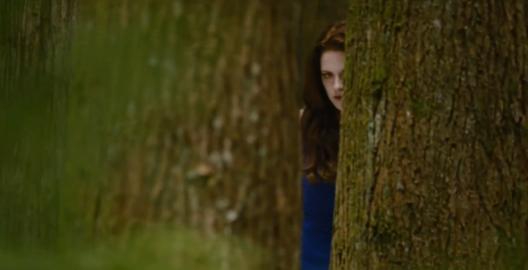 Amanda over at Twilight Examiner has compiled a list of 5 quotes from the Breaking Dawn Part 2 teasers that coincide with ones found in the book. One of the examples is posted below but you can check ou the rest over at the Examiner!
3. Edward (Robert Pattinson): "We're the same temperature now."

Book Version (Ch. 20, p. 389 – narration by "Bella"): "Oh. Of course. Edward wouldn't feel cold to me. We were the same temperature now."
Also, she has a list of her top 10 quotes she's hoping to hear in the movie. Check that out HERE.