Set Visit to The Mortal Instruments: City of Bones
Sep 7th, 2012 | By
Kallieross
| Category:
Book News
,
Book of the Month
,
Fandom
,
Featured Articles
,
Movie News
,
Question of the Week
,
Site News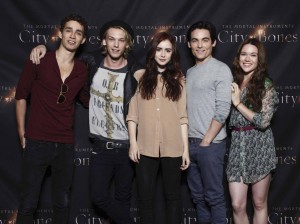 I first shared my  love for Cassandra Clare's The Mortal Instruments Series back in 2009!  I posted the first three books as our Book(s) of the Month, in hopes of getting Kassie as enthralled with the books as myself (Kallie)!  This series is one of the reasons I started BookshelfBanter.com.  I wanted to provide a place to discuss all the books I love.
Today I received an invitation to the set of the highly anticipated movie being made, City of Bones!  So, in two weeks I will be headed to Toronto to share, not only my love for the series, but YOURS!  I am hoping to take YOUR questions, YOUR videos, YOUR artwork, and YOUR favorite quotes with me… It will be an honor to relay your thoughts to the cast and filmmakers.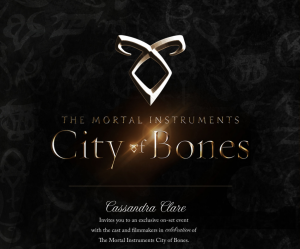 This is an invitation for you to leave your questions and favorite quotes, as well as links to fan art and videos in the comments below!  You have two weeks to get them to me, so get busy! If you would rather email your thoughts to us, you can send them to MortalInstruments@BookshelfBanter.com.