MTV: Stephenie Meyer Talks Breaking Dawn Part 2 in New Interview
Nov 1st, 2012 | By
Stefanie
| Category:
Fandom
,
Featured Articles
,
Movie News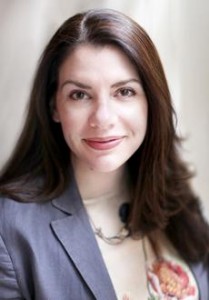 MTV has a new interview with Stephenie Meyer where she talks about having seen Breaking Dawn Part 2, whether the rumors about continuing the series are true and much more! Check out an excerpt below and go to MTV.com to read the rest!
MTV: Hi, Stephenie! "Breaking Dawn: Part 2" is almost here. Are you ready to take your victory lap?

Stephenie Meyer: [laughs] I don't think the term "victory lap" has ever entered my mind. In sports terms it's a hurdle. We've got one more hurdle to jump in this area and then I have to go on to different ones.

MTV: Have you taken any time yet to reflect on this being the end of the franchise?

Meyer: I've been carefully not thinking about it that way because I don't want to be sad yet.

MTV: When did you see the final cut of the film?

Meyer: Monday [October 22]. It was the first time I've seen it with all of the effects in place. It had a lot of impact. Also, all the music was in, which really impacts the emotion of it.

MTV: Did you find yourself getting a little emotional while watching the end?

Meyer: Yeah. There's no way not to [be emotional] with the end of this one. [Director] Bill [Condon] has a very good sense of how to really wring your emotions. He put the end together in such a way that I don't think you cannot have a moment. I can only imagine the fans will really appreciate that moment of reflection.