Taste of the Soundtrack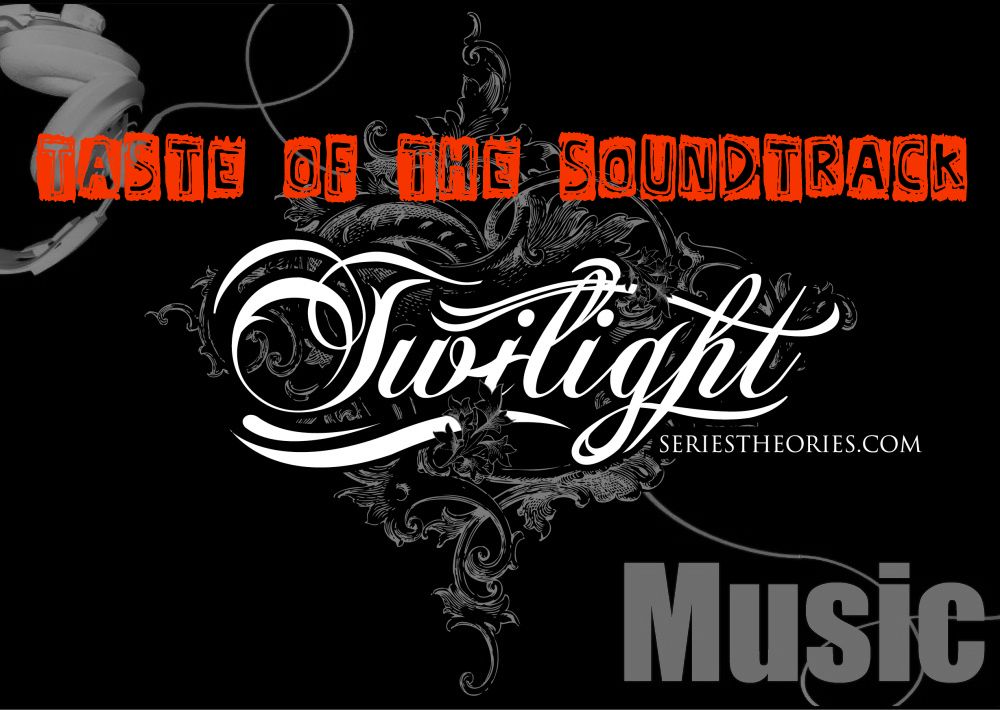 Since details of the soundtrack have been released, we thought we'd set you all up with a primer to the artists you love and the artists you haven't explored yet! Check out the official Twilight soundtrack page HERE!
Official Soundtrack Listing
Muse — Supermassive Black Hole
Paramore — Decode
The Black Ghosts — Full Moon
Linkin Park — Leave Out All The Rest
MuteMath — Spotlight (Twilight Mix)
Perry Farrell — Go All The Way (Into The Twilight)
Collective Soul — Tremble For My Beloved
Paramore — I Caught Myself
Blue Foundation — Eyes On Fire
Rob Pattinson — Never Think
Iron & Wine — Flightless Bird, American Mouth
Carter Burwell — Bella's Lullaby
Muse
(Taken from official Myspace) The Muse that drove out of Glastonbury 2004 was a very different one from the Muse that had arrived. Following seven years of near solid touring, buzzing with nervous anticipation; their escalation from being the biggest band in Teignmouth in 1997 to one of the biggest bands in Europe by 2004 had been a rocket ride. Glastonbury 2004 saw Muse storm troop onto the high table of classic Glastonbury headline acts and prove themselves a formidable force in British rock. It was only with that triumph fresh in their throats, they claim, that they realised they'd 'made it'. Click here to read more.
Author's note: For those of you who are not familiar with this group, they are Stephenie Meyer's favorite band and can be found on all of the playlist. They are also a favorite of mine, and some even say they helped make Twilight what it is. -Kelly
Paramore
Vocals: Hayley, Bass: Jeremy, Guitar: Josh, Drums: Zac
Paramore, the rapidly emerging pop-punk quintet from Tennessee, has been building a near-deafening "next big thing" buzz. Driven by riveting live shows and the undeniable charisma of their frontwoman, 18-year-old Hayley Williams, they have captivated an increasingly rabid following. Confronted by the double-edged sword of overwhelming early praise, Paramore has risen to the challenge and recorded an album that happily delivers on all the claims made on their behalf. With their new Fueled By Ramen collection, "RIOT!," they announce that they have the talent, the passion, and the songs to take themselves to the next level.
Click here to read more!
Author's Note: This is another favorite of mine and you will find that some of their songs on "RIOT!" can parallel to Twilight, New Moon, Eclipse, and Breaking Dawn.- Kelly
The Black Ghosts
The Black Ghosts are a newer band out of the UK. The duo met on the internet and, not surprisingly, began making electronic music. They met phyiscally only after they had produced quite a bit of music together. Their style is a savvy mix of house music and rock.
The Black Ghosts official website
Linkin Park
Linkin Park became an instant hit in the early 2000s by fusing nu metal and rap. The group is known for fusing many different types of music.  It is also said to be the cd that Bella listens to in order to not think about her revelation that Edward is a vampire in Twilight, and the same cd that he shows her in his car, later.
Author's note – Quick six degrees of separation question – how do you get from Linkin Park to the old Chris Elliott TV show "Get A Life"? The lead singer, Mike Shinoda, was featured on a track on the 2004 Album White People by the producing duo known as Handsome Boy Modeling School, who took their name from an episode of the show "Get A Life", starring Chris Elliott. Just for fun, I included that song on the playlist 🙂 -Lexine
Mute Math
Mute Math is a band out of New Orleans, LA.  They have a very smooth alternative sound that is similar to Keane out of the UK.  Also no stranger to soundtracks, they had a song on the Transformers soundtrack. They also gained acclaim for their first music video, which featured the band singing their hit "Typical", backwards.
Perry Farrell
Perry Farrell is one of the most influential alternative artists of the eighties and nineties as the lead singer of Jane's Addiction, and started the rock festival Lollapalooza as a farewell tour when the band broke up.  After Jane's Addiction was put to bed, he and drummer Stephen Perkins went on to form another group called "Porno for Pyros" whose musical styles inclined more towards eastern styles and psychedelia.  His musical style can tend towards the surreal as is evidenced by his name (peripheral). Jane's Addiction is recently reunited and is getting ready to tour.
Author's note: PF was one of the most important singers when I was growing up, and the song "Pets" is the lynchpin of my "Host" playlist. -Lexine
Perry Farrell official website
Collective Soul
Collective Soul was a radio mainstay in the 90's, and is no stranger to soundtracks. With the quintessential alternative singer and fuzzy guitar riffs, and surprisingly insightful lyrics, they have held on to a meaningful sound. They range from very grungy hits like "Where the River Flows" to sensetive rock ballads like "World I Know".
Collective Soul Official Website
Blue Foundation
Blue Foundation is a Danish electronic group. They were featured on the Miami Vice soundtrack, before being selected for the Twilight soundtrack.
Blue Foundation official website
Robert Pattinson
22 year old Robert Pattinson (Edward Cullen) is as much a talented actor as he is a musician. The Twilight Soundtrack will debut his song "Never Think". Read more about Robert Pattinson here (His IMDb) or here (His bio page on TST).
Author's Note- Although Rob's music might not be what you excepted, to me, he is very talented! I am SO excited to hear his song! -Kelly
Iron & Wine
Iron & Wine is the stage name of Sam Beam.  He was raised in South Carolina and moved to Florida to attend school, which is readily apparent in his folky music.  He favors acoustic guitar and his lyrics are often biblically influenced. He is no stranger to Hollywood, having been featured on the "In Good Company" and "Garden State" soundtracks.
Author's note: I am particularly partial to Iron & Wine, having walked down the aisle to the song "Jezebel".  He is on every Twilight Series playlist I make. -Lexine