Belting It Out For Billy!
Dec 15th, 2008 | By
Krystal
| Category:
Featured Articles
,
Movie News
,
Site News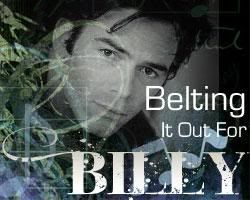 We know that many of the actors in Twilight have gotten a lot of attention lately for their roles in the movie, and rightly so. But one of the stand-out performances that we here at TST have really loved is that of Billy Burke. Billy plays Charlie in the film and we really think that he deserves some love for bringing some comic relief, as well as a lot of heart, to the role.
Recently in an interview, Billy Burke was asked what he would like to say to his fans. This was his reply:
"Yes. Where are you?"
Well, we want you all to make yourselves known!
To show some recognition to this great actor, we are creating a new campaign called "Belting in Out for Billy Burke!" Since Billy was once in a band, we want to put together a video of the fans singing about all of the reasons they love him.
Here is what we are looking for:
-Create a video of you singing a few lines about why you love Billy
-Be creative, use any type of music you want; pop, rap, opera, whatever
Rules:
-Keep the video to 15 seconds or less
-Keep it clean and please be respectful
-Please limit to one entry
Please upload your videos to YouTube and send the link to kallieross@twilightseriestheories.com by December 31. We will then put all of your entries together and send it along to Billy 🙂
Thanks for participating and we really look forward to seeing all of your videos!