Nine HQ 'Breaking Dawn' Stills & a New Synopsis for Part 1 from Summit!
Aug 18th, 2011 | By
Stefanie
| Category:
Fandom
,
Featured Articles
,
Movie News
Summit has released high quality versions of all of the stills that were featured in last week's issue of Entertainment Weekly! Right click and open in a new window to see the gigantor sized photos!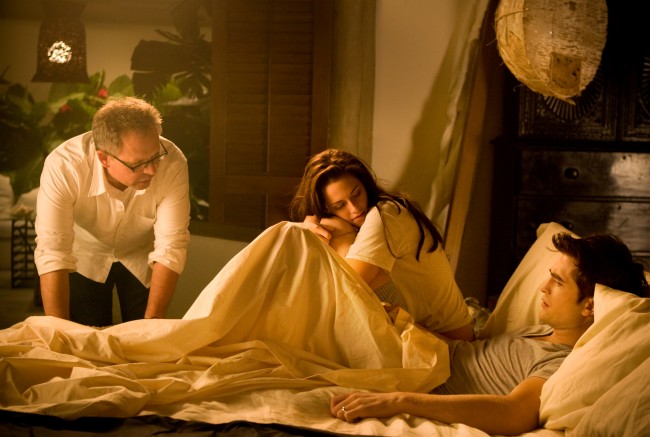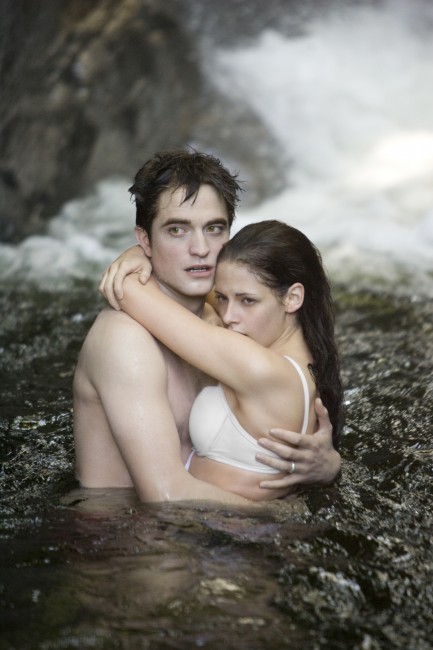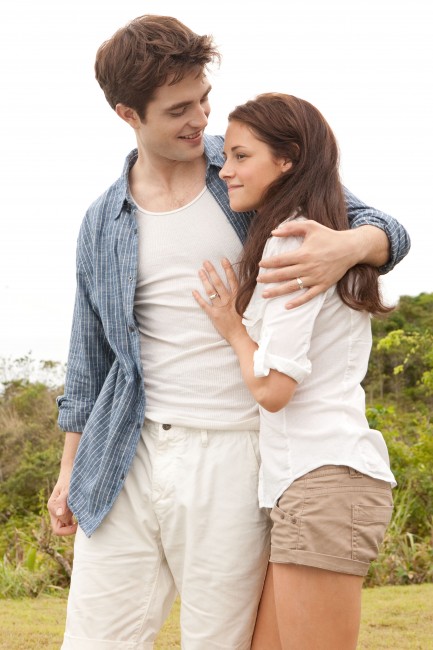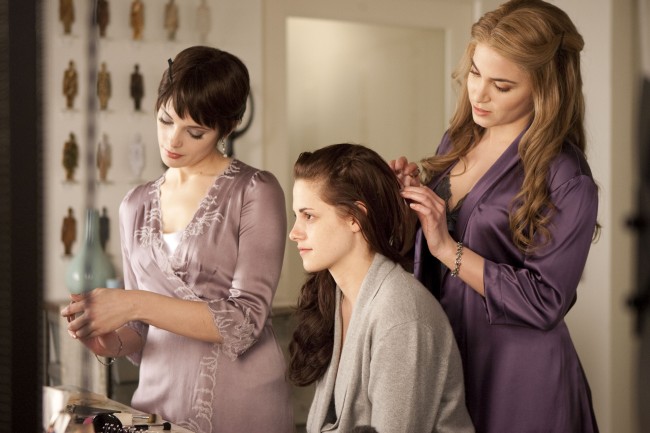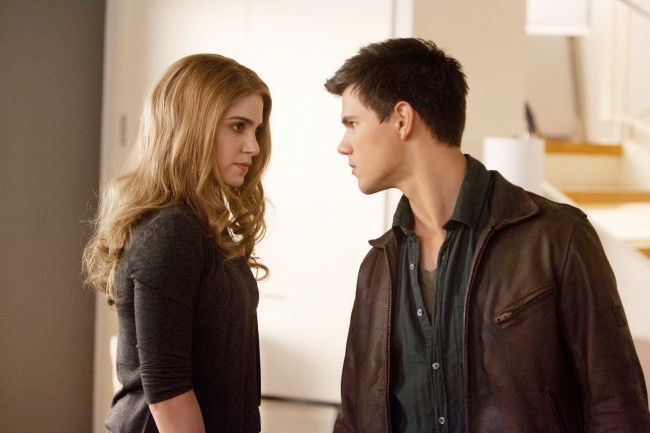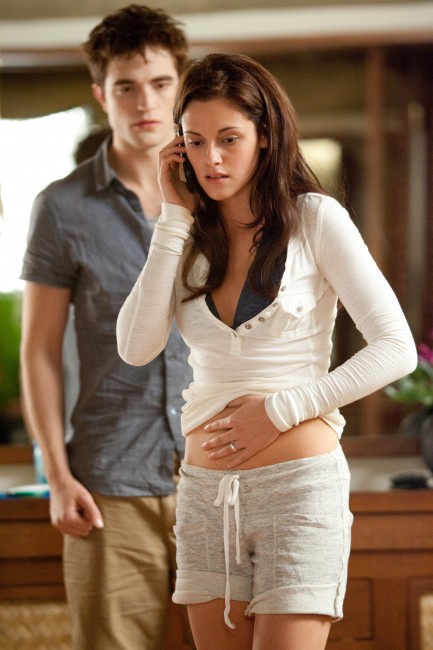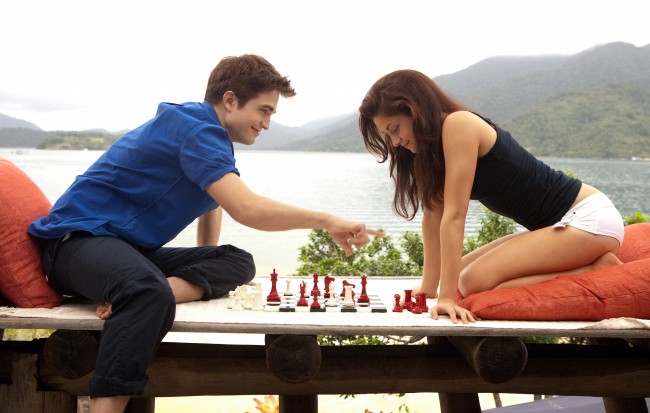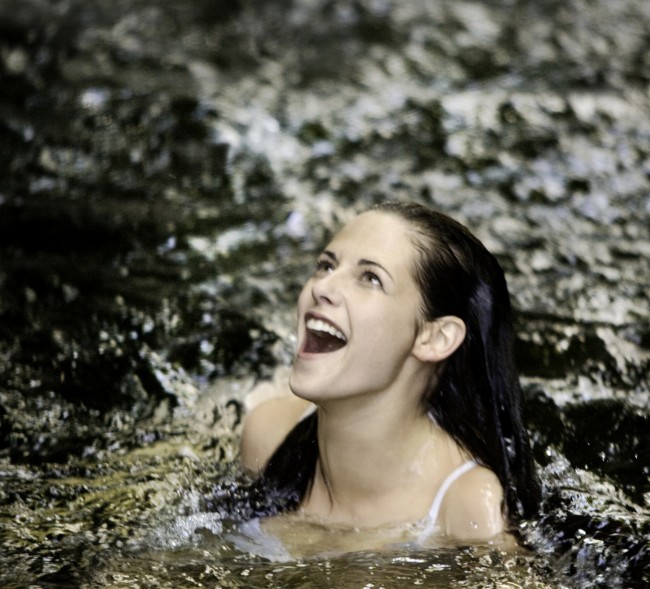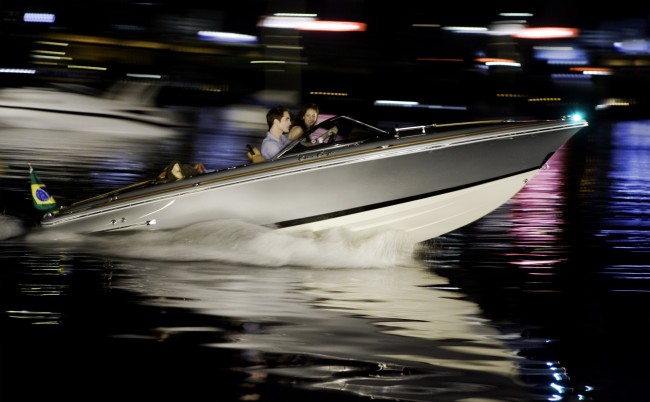 Notice anything now that you've seen the pics in HD? One thing I saw was that the photo that was used on the cover of EW has been edited so that Rob's and Kristen's eyes are the right color for their characters. Which still is your favorite?
Lastly, here is the new synopsis for The Twilight Saga: Breaking Dawn Part 1:
The highly anticipated fourth installment of The Twilight Saga, directed by Academy Award® winner Bill Condon, THE TWILIGHT SAGA: BREAKING DAWN – PART 1 reveals the mysteries of this romantic epic that has entranced millions.

In The Twilight Saga: Breaking Dawn – Part 1, Bella (Kristen Stewart) and Edward (Robert Pattinson), plus those they love, must deal with the chain of consequences brought on by a marriage, honeymoon, and the tumultuous birth of a child… which brings an unforeseen and shocking development for Jacob Black (Taylor Lautner).

With more of the romance, passion, intrigue and action that made Twilight, The Twilight Saga: New Moon and The Twilight Saga: Eclipse worldwide blockbusters, The Twilight Saga: Breaking Dawn – Part 1, based on Stephenie Meyer's bestselling book series, begins the conclusion of the tale of vampire love, boundless friendship, acceptance, and finding your true self.

Stephenie Meyer is a worldwide publishing phenomenon.  The translation rights for her four Twilight novels have been sold in nearly 50 countries and 116 million copies have been sold worldwide.  Her books have been on the bestseller list for over 142 weeks, and counting.

The first of a two-part adaptation, The Twilight Saga: Breaking Dawn – Part 1 is directed by Bill Condon (Dreamgirls, Gods and Monsters) from a screenplay by Melissa Rosenberg, based on the novel Breaking Dawn by Stephenie Meyer.  Kristen Stewart, Robert Pattinson, and Taylor Lautner star.

U.S. release is November 18, 2011.  Anticipated Rating is PG-13.   www.breakingdawn-themovie.com