Robert Pattinson: New Film Role + Golden Globes Presenter
Jan 6th, 2011 | By
Stefanie
| Category:
Featured Articles
,
Movie News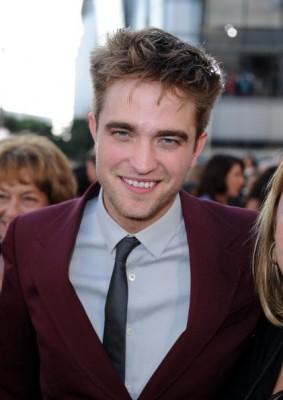 Deadline New York is reporting that Rob has signed on to star in his first post-Twilight role in the film adaptation of Don DeLillo's novel Cosmopolis:
Pattinson, who just starred with Reese Witherspoon and Christoph Waltz in Fox 2000's Francis Lawrence-directed adaptation of the  Sara Gruen novel Water For Elephants, will play Eric Packer. A financial wunderkind, Packer risks his entire fortune to bet against the yen on a tumultuous day. His deed puts him in the crosshairs for assassination in a drama that is a study of capitalism in a slightly futuristic metropolis. Most of the scenes in the book take place in the limousine that transports Packer from place to place. Marion Cotillard and Paul Giamatti are also reportedly doing the film, but those same reports had Colin Farrell poised to take the lead role.
Gossip Cop is saying though that they're still in negotiations.  I guess we'll find out soon enough! 
In response to the casting news, Entertainment Weekly remarks on how the tone of Cosmopolis is similar to other films Rob has been in recently, and they're eager to see Rob in a lighter role:
After the somber disaster that was Remember Me, it's nice to see Pattinson sign onto a joint from a director as respected Cronenberg (A History of Violence, Eastern Promises). But the content of the film paired with its helmer all but guarantees a dark (albeit probably exciting) theater experience. Perhaps it's just me, but after seeing Pattinson [spoiler alert!] die in Harry Potter and the Goblet of Fire, mope in the Twilight films, [another spoiler alert!] die in Remember Me, and do God knows what the hell he was doing in Little Ashes, I'm ready to see the actor who will be formerly known as Edward branch out into some lighter fare. (Especially considering his upcoming Water for Elephants — out April 22 — won't necessarily be a gut-busting romp, either.) Am I crazy for being curious about whether or not Pattinson could handle, say, slapstick comedy? I know, I am. But I'd pay for a ticket to see that. (Also makes me not sane.) Hey, he was funny with a mustache!
I have to say I agree with EW on this one.  I'd love to see Rob do something comedic, I mean hello, we all remember that MTV Movie Awards skit he did with Taylor and Tom Cruise.  And what about when he helped out Peter Berg with the "Headmaster Holiday" skit a few months back?  Oh, and lest we forget his appearance on "Robert Is Bothered".  That was classic.  So yeah, seeing Rob in a comedy would be a good thing.  I've sometimes wondered if his little comedic turns here and there are just him warming up for something bigger, like say Saturday Night Live, or even a feature film role.  He could do it!
And lastly (but most certainly not least-ly),  according to Gossip Cop Rob will be presenting at this year's Golden Globes!  No word yet on what he's presenting. 
Photo credit: GettyImages.com via Gossip Cop